The Chairman of the Abia PDP, Rt. Hon. Dr. Alwell Asiforo Okere on behalf of the candidate of the PDP in the 2023 Abia governorship election, Sir Okechukwu Ahiwe, his running mate Dr. Jasper Uche, members of the State Working Committee, SWC, the enlarged State Executive Committee, SEC and the entire members of the Abia PDP family congratulates the former governor of Abia State, His Excellency Dr. Okezie Victor Ikpeazu on his nomination by the Nigerian Society of Biochemistry and Molecular Biology, NSBMB, for its prestigious NSBMB LEGACY AWARD.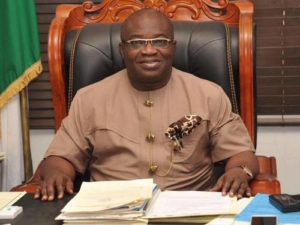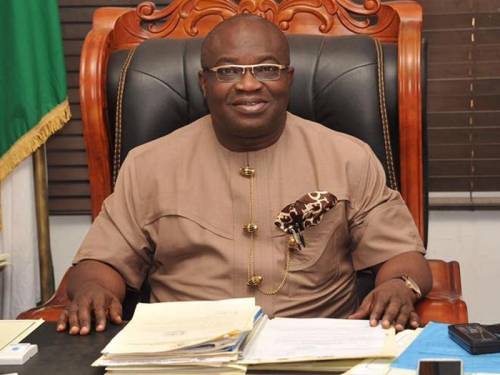 The notice of nomination for the award ceremony which would take place at the Auditorium of National Universities Commission, NUC in Abuja on December 5, 2023 was contained in a letter signed by the President of the Society, Professor Matthew Owonda Wegwu on October 16, 2023.
Extolling the combined academic and leadership qualities of Dr. Ikpeazu, the letter read in part, "The received wisdom is that academics are usually lost in the manipulative corridors of power once they get into appointive or elective office. It is certainly not part of conventional logic for a thoroughbred Nigerian academic who holds political office, let alone one holding the high office of Governor to show proclivity for the academia. Yet you remained marginally or fully engaged in academic activities while in office as Executive Governor of Abia State".
The award is coming a few weeks after His Excellency, Dr. Okezie Ikpeazu was inducted into the Governing Board of the Society and is premised on his invaluable contributions to the, teaching, study and research in the field of Biochemistry with more than 45 journals and a textbook on the field of Biochemistry which he co-authored as a serving governor.
Abia PDP is proud to associate with the former governor who is an academic and administrator par excellence, a man who devoted his time to the service and uplifting of his State and secured peace, better standard of living and prosperity for his people as testified by many local and national awards that bear testimonies to such feats long after the end of his tenure of office.
As you receive this award, the Abia PDP reminds you that the award is a call to more duty, service and dedication to the cause of the NSBMB and humanity in general and urges you to continue to provide exemplary leadership in any position you find yourself.
Once more, the Abia PDP congratulates you, His Excellency Dr. Okezie Ikpeazu and wishes you more wins in your future endeavours.
PDP – Power to the People!
Signed
Hon. Elder Abraham Amah
Abia PDP Vice Chairman/Acting State Publicity Secretary