After an impressive 2-year tenure as Executive Chairman of Umunneochi LGA, Traditional Rulers and President Generals, PGs of Community Development Unions in Nneato clan have made a case for Hon. Ifeanyi Madu to continue in office
The President Generals include; Hon Samuel Agu; Akawa Development Union Nneato, Elder John Ihionu; Ubahu Development Union Nneato, Elijah Otutu PhD; Eziama Nneato Development Union and Mazi Christopher Nwafor; Aroikpa Development Union Nneato.
Speaking during a grand reception on Saturday, November 26, 2022 to honour Hon Madu for emerging as a National Merit Award winner, the President Generals appealed to Abia State Governor, Okezie Ikpeazu to extend the tenure of the LG boss to enable him complete the projects he had initiated, but more significantly to equally allow him time to test-run and perfect the strategies he has introduced in curbing challenges of insecurity in the area and for huge political victory in 2023 elections.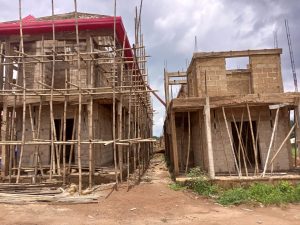 It would be recalled that several portions of Umunneochi LGA are being intimidated by Fulani herdsmen
During the ceremony, the Nneato Traditional Rulers Council led by HRM Eze Nwajioffor 11 of Nneato Ancient Kingdom conferred the chieftaincy title of 'Omenife' I (Visible performer) on the Executive Chairman of Umunneochi, Hon. Ifeanyi Madu and was ably supported by HRMs: Eze E A C Azoro; Eze Ernest Onwuka; Eze Moses Onyia; Eze Kenneth Maduka and Eze Cyprian Okoro.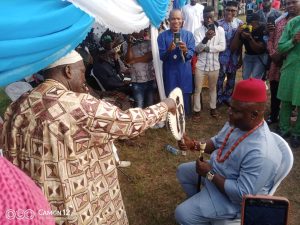 The gesture of the five traditional rulers coming together to confer on him the chieftaincy title was the first in history, but according to Eze E A C Azoro, they were impressed with his proactive style of governance to their Community and Umunneochi Local Government at large, thus their willingness to honour him.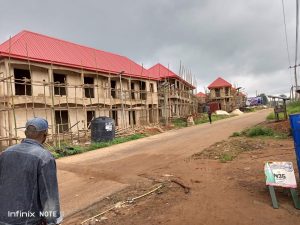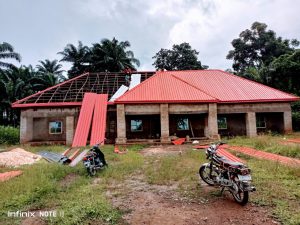 The Traditional Rulers equally urged Gov Ikpeazu to consider and extend his tenure to enable him complete projects already started
so they may not join the league of abandoned projects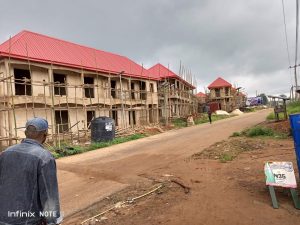 The Nneato stakeholders, it was gathered were making their appeal based on the fact that other clans in Umunneochi Local Government have people contesting positions in 2023 elections; and only the Nneato clan is not fielding any candidate and believing continuity of Hon. Madu will balance the power equation in the Local Government that stands on tripod
Thus in line with the spirit of equity, justice and fairplay and strengthening all the three zones for 2023 general election – namely Isuochi, Umuchieze and Nneato – the interest of the Local Government would be better served if Nneato retains the Local Government Boss slot
Political stalwarts and stakeholders who witnessed the ceremony include Sen Mao Ohuabunwa, PDP Senatorial Candidate for Abia North; PDP House of Representive Candidate, Barr. Loveth Ofoegbu, the PDP Candidate for Umunneochi House of Assembly State constituency, Hon. Fabian Nwankwo and Hon. Mattew Ibeh, former member, Abia State House of Assembly
Also present at the occassion includes; Hon Prince Dan Okoli, Barr. Chima Mgbeke, Chief Ugochukwu Okpara all past Umunneochi LGA and stakeholders of Umunneochi Local Government Area
Other political heavy weights who witnessed the ceremony include Hon. Chief Iyke Anyatonwu, Executive Chairman, Isiala Ngwa South, LGA and Abia State ALGON Chairman; Executive Chairman of Bende LGA, Hon Emmanuel Onwuchekwa and PDP Chieftains from Umunneochi/ Isukwuato LGAs.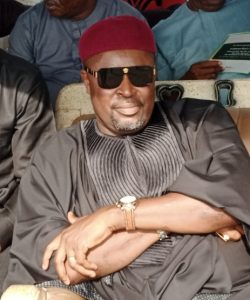 Recall that, Hon Madu was on October 27, 2022 conferred with the National Merit Award as The Best Performing Local Government Chairman In Rural Development and Educational sector in Nigeria out of Nigeria's 774 LGAs.
Hon Madu had within a period of two years in office re – roofed Nneato Town Hall, re- roofed Umuezedinihu village Hall, perimeter fencing of FOB Military base, Lomara, Isuochi, built Eziama Nneato model market, constructed open market stall at Eke Eziama, built Eziama Motor park and Event centre, furnished Umunneochi Legislative Council, built shopping plaza at Eziama Nneato, re – built Eziama Civic Hall, constructed Security Tower at Lomara – Nneato road, prepared the site for proposed Timber market, linked the LGA to the National Grid and the beautification of Umunneochi LGA amongst others