A Roman Catholic priest of Nigerian descent is in stable condition and recovering from a machete attack at a church in Louisiana, USA, that left him with severe wounds as a suspect has been charged with a hate crime.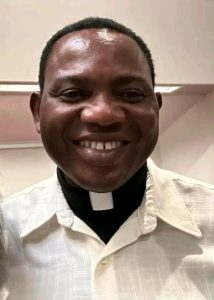 Father Stephen Ugwu was violently attacked last Thursday evening, July 13, 2023, at St. John the Evangelist Catholic Church of Meville by a suspect who may have been racially motivated.
The Diocese of Lafayette released a statement on Saturday noting that "Father Ugwu was transported to an area hospital and is in stable condition." He was conscious and able to assist investigators.
"The Melville Police Department is handling the investigation. We wish to thank all who have been praying for Father Ugwu and request that you continue to do so," the diocese stated.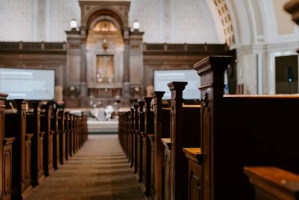 According to KLFY, the priest was treated for lacerations to his head and body.
Diocese Communications Director Blue Rolfes told OSV News that while Father Ugwu had some "serious wounds," he was improving and "feels blessed to be alive and that his God protected him during his time of need."
Rolfes said two men "approached Father Ugwu and made some demands." One of the men attacked Ugwu after he told the man he couldn't help them. The men "critically wounded him before police could get there," Rolfes added.
"Our diocese is doing everything that we can to cooperate with the investigation," Rolfes said. "We're very grateful to local first responders as well as law enforcement for their quick response and for their speedy capture of the suspect."
A suspect, 58-year-old Johnny Dwayne Neely of Palmetto, was taken into custody and faces charges of attempted second-degree murder, hate crimes and home invasion, reported OSV News.
Authorities suspect that the violent incident was racially motivated after hearing some of the words the attacker used during the attack. Specifically, as quoted by KPLC, Neely allegedly said that he "wanted to kill a black man today."
Melville Police Chief Phillip Lucas told KLFY that the suspect was clear in his intent.
"Because he stated what he came here to do, we charged him with a hate crime," Lucas said.
Although the attack against Ugwu occurred within the United States, it joins a slew of other incidents of persecution involving Christians who have been harmed with machetes over the years in many countries globally.