On Saturday, November, 26, 2022, the people and Leaders of Nneato in Umunneochi LGA, made up of Nneato Development Union and Traditional Rulers Council rolled out the drums to celebrate their illustrious son and the Executive Chairman of Umunneochi LGA of Abia State, Hon Ifeanyichukwu Madu who recently earned a National Merit Award for his impressive turnaround of his Local Government as The Best Performing Local Government Chairman In The 774 Local Government Areas in Nigeria.
Beyond the din of celebrations, more accolades are still pouring in for Hon Madu who within a period of two years in office re – roofed Nneato Town Hall, re- roofed Umuezedinihu village Hall, perimeter fencing of FOB Military base, Lomara, Isuochi, built Eziama Nneato model market, Open market stall at Eke Eziama, Eziama Motor park and event centre, furnished Umunneochi Legislative Council, built shopping plaza at Eziama Nneato, re – built Eziama Civic Hall, constructed Security Tower at Lomara – Nneato road, prepared the site for proposed Timber market, linked the LGA to the National Grid and the beautification of Umunneochi Local Government Headquarters amongst others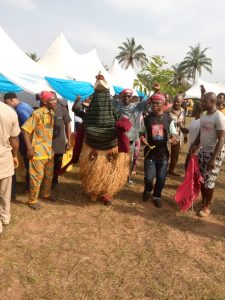 In a letter to Hon. Ifeanyi Madu, the Secretary to Abia State Government, SSG, Barrister Chris Ezem stated that "The National Merit Award is an eloquent testimony of your sterling leadership qualities and undeniable landmark accomplishments in your Local Government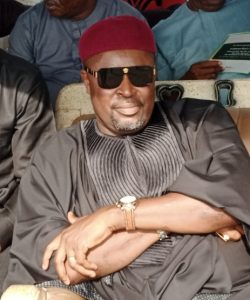 Senator Mao Ohuabunwa, the PDP Candidate for Abia North Senatorial zone in 2023 elections, in his felicitations said he is not surprised over the conferment of the award, and added ".. I am glad that those who awarded you this honour have seen what we saw in you. Indeed, you are really an 'Omenife' (Visible performer) for your achievements have been recognised at the national level"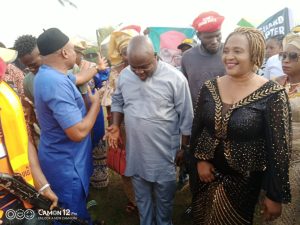 From neighboring Imo State Hon Uche Ogbuagu also sent congratulations to the Umunneochi LG boss.
Ogbuagu, the Labour Party candidate for Mbaitolu/Ikeduru Federal Constituency wrote: "You have achieved these great feats in rural development, educational sector and many other spheres of human endeavour in the political space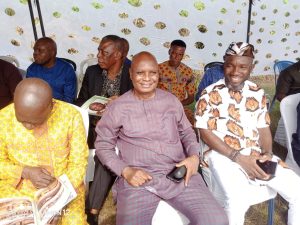 This recognition is rare as it is a living proof that you have excelled in adding value to the lives of indigenes of Umunneochi LGA.
"My brother, I pray Almighty God to sustain you now and always in the service to humanity".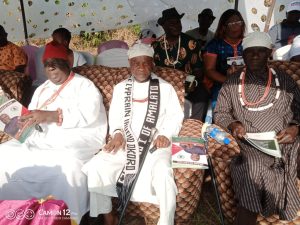 Outside the circle of the political class came a powerful message from Professor Ofo Iwe, the Vice Chancellor of Michael Okpara University of Agriculture, Umudike.
Prof Iwe wrote: "My family and I are proud to identify with you and your laudable contributions towards infrastructural development and growth of education in our LG. These contributions to our development and capacity building are indeed commendable and inspiring.
"As I congratulate you on this joyous occasion, I pray that Umunneochi LGA under your able leadership, will continue to make indelible positive marks in the needed pathways for all round development and the transformation our dear LGA"
The reward for hard work is more hard work, so the saying goes And in his congratulatory message, the Director-General and Chief Executive Officer of Nigeria Hydrological Services Agency, Eng. Clement Nze reminds the LG boss that "…this rare recognition places more responsibilities on your shoulders to use every resource and contact at your disposal to serve and uplift our people the more. I am rest assured that you will exceed the expectations of our people "
Hon Madu was on Oct 27, conferred with the National Merit Award as the best performing LG chairman in Rural Development and Educational sector out of Nigeria's 774 LGAs. President Muhammadu Buhari presented the award to him.