Death is an inevitable thing, however, the prayer is to live a long life here on earth: unfortunately, the lives of some great personalities in the entertainment industry were cut short in their prime, some due to natural causes, others to terminal illness.

Their death, albeit at their prime, will always be remembered, for the role they played in the development of the entertainment industry.
In this article, we bring to you young Nigerian artists whose demise shook the entertainment industry to its core after they died in their prime.
Dablixx
26-year-old Oniyide Azeez known professionally as Dablixx Osha, a Nigerian trap rapper and songwriter born in Lagos State died in November, 2022 after complaining of stomach pain.
The late 'No Feelings' crooner became an internet sensation after dropping series of Instagram freestyles which saw him exhibiting his ability to trap using indigenous Yoruba dialect.
Dablixx who was signed under MMG Records died after he released a song titled 'Pray We Live Long', where he claimed his mother dreamt he died.
Mohbad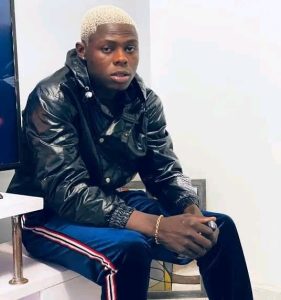 Cause Of Mohbad's Death Revealed
Mohbad
Nigerian singer Ireoluwa Oladimeji, popularly known as Mohbad died yesterday, September 12th at age 27.
The singer's death was confirmed by music promoter Ovie on Tuesday via X (formerly Twitter).
YBNL music executive and singer, Olamide, also confirmed Mohbad's death via his X handle. "Damn ! Mohbad," he wrote.
The cause of death was alleged to be a ear infection.
Mohbad's death is coming a few months after he terminated his contract with Marlian Music in October 2022, alleging assault and failure to pay royalties among others.
Dagrin
Fast-rising Nigerian indigenous rapper, Oladapo Olaonipekun, popularly called Dagrin, died on April 22, 2010.
The talented rapper who was a force to be reckoned with in the entertainment industry had died after he rammed his newly acquired Nissan Maxima into a stationary truck at night in front of the Alakara Police Station in Mushin, Lagos.
Despite been taken to two hospitals for treatment, the superstar died after eight days in a coma following the car crash.
He was 25.
His death remains one of the biggest tragedies in the Nigerian music industry as his death shocked Nigerians and his fans alike.
Goldie
Nigerian singer, Susan Oluwabimpe Harvey, better known as Goldie had a budding career and had established herself as one of the buzzing female musicians in Nigeria before she died.
The singer died as a result of complications emerging from a lung failure. She died on February 14, 2013, 8 months before her 30th.
Zara Gretti
Margret Oluwatoyin Ejiro Joseph, also known as Zara, died at the age of 28. Like the others on the list, the singer, Zara died in her prime after a battle with multiple scesclerosis.
Rico Swavey
Big Brother Naija former season 3 housemate and fast-raising singer, Patrick Fakoya, popularly known as Rico Swavey was involved in a car crash which led to him being placed on life support.
He died two days after the accident on Thursday, October 13, 2022.
A night of tribute and candlelight walk will take place at Retro Citi, Victoria Island, Lagos, on Wednesday, October 19, 22
A private service was held at the Methodist Church of the Trinity, Tinubu Square, on Thursday before his burial at Ebony Vaults, Ikoyi, Lagos