For an alleged assault on a policeman on "Third Mainland Bridge" Lagos, Police Service Commission (PSC) has called for the immediate prosecution of Afrobeat singer, Seun Kuti.
It frowned at the viral footage of Kuti slapping and pushing a Police Inspector and urged the Inspector-General of Police (IG), Usman Alkali, to ensure that the matter was followed to a logical conclusion.
The PSC, in a statement by its chairman, Solomon Arase, said that Kuti's action diminished the sanctity of the symbol of authority of the Nigerian state.
It warned that no one had the right to assault a policeman in uniform and on official duty.
The commission said it was necessary for people to note that Nigeria was not a Hobbesian state where might was right.
The statement reads: "We must as a civilised people explore established channels of complaints against alleged infractions by law enforcement officials rather than this uncouth behaviour in assaulting the symbol of authority in our country.
"We look forward to the prompt prosecution of Seun to act as a deterrent to others of his ilk.
"It is unfortunate that at a time the management of the Nigeria Police was dealing decisively with officers who harass, intimidate or assault civilians on our roads and workplaces; the same police officers have become victims of the actions of some uncultured elites."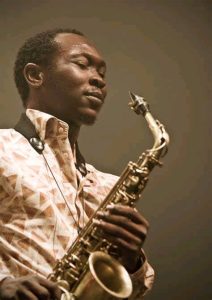 From the footage shared on social media, the singer was seen pushing the Inspector several times without eliciting any reaction from him (policeman).
He proceeded to slap the policeman a couple of times such that other motorists alighted their vehicles and tried to calm him down.
Kuti, who had alleged that the policeman risked his life and that of his family, claimed security operative later apologised to him.
Another trending video showed the singer boasting about the number of times he had slapped policemen, noting that he was not one of those to lament on social media about police brutality.
Meanwhile, sources revealed yesterday that Kuti had gone into hiding as policemen deployed to arrest him could not locate him.
It was gathered that the operatives were deployed in his residence and other places he frequented on Saturday night following the IG's order.
One of the sources said: "Last night policemen went in search of him but the singer was nowhere to be found. He has fled but he will certainly be caught no matter the country he runs to.
"This is not the first time he would slap a policeman. He has been doing it and even boasting about it. Lick just ran out of him this time as it happened in broad daylight and evidence of his crime surfaced," said a source.
Contacted for updates, Force Public Relations Officer (FPRO), Olumuyiwa Adejobi, said the Police Command would brief the public at the appropriate time.