A 57 year-old man, Obinna, from Umuolu community in Okehi 1, in Etche Local Government, Rivers State is now in Police net for allegedly abducting, rAping and k!ll!ng a 13 year-old girl.
Obinna allegedly ambushed the girl, Peace Chima, who was sent on an errand from a neighboring community, Amaku Mba, Etche.
He forcefully abducted the innocent girl, took her to an uncomplicated building where he rAped her severally, spl!t her throat, then dug a shallow grave and buried her.
The culprit is currently being detained by the police at the Okehi Division.
He was said to have confessed to committing the crime.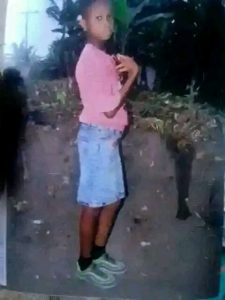 On how Obinna was caught, a source in the community said "It was after the incident, the late girl's community sent a message to the neighboring community where their daughter went on an errand, asking them to provide the killer of their daughter, whose body was buried in their community.
"The community summoned everyone and Obinna was absent. He quickly traveled out of the community, and people who noticed his shady moment in the hour he committed the crime pointed fingers at him.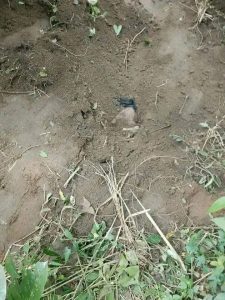 "The Okehi 1 community sent OSPAC, a local vigilante group and Obinna was apprehended in his hideout and taken to the police."