A 24-year-old man, identified as Arinze Igbonakwu, has been declared wanted for allegedly setting his 18-year-old ex-girlfriend, her newborn baby, and three others ablaze over paternity fraud in Ogun State.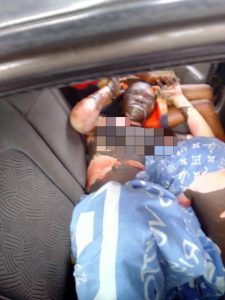 It was gathered that the unfortunate incident occurred on Tuesday morning, September 5, 2023 in Okun Owa, Odogbolu LGA of the state.
According to a source, "Esther and Arinze were dating when she fell pregnant. Arinze took care of her and shouldered all the financial responsibility until she put to birth sometime last month.
A few days after she put to birth, another guy, named Seun, surfaced and laid claim to the child.
Two nights ago, Arinze broke into Esther's neighbor's apartment and poured about 10 litres of petrol on her, the newborn baby, the neighbor and her two children and set them ablaze.