NIGERIANS can at least sue three institutions – Chicago State University, Federal Bureau of Investigations, and Government College, Lagos – for their roles in causing Nigeria irreparable harm in the evolving ploy to belittle President Bola Ahmed Tinubu – and us.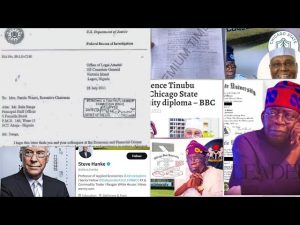 Chicago State University got our President into this mess 46 years when it admitted him without any diligence. It is CSU that has made the President look like a "non-academic student", a term once used for students remarkable for poor attitude to academics. What type of university graduates its students without giving their credentials a thorough, final look? Chicago State University knows a lot than it is letting out. That could pass for an interim conclusion.
A university of repute, like Chicago State, not to be confused with University of Chicago, would graduate a student with unfinished issues, and question marks over entry documents?
When Tinubu left the university in 1979, CSU was already 112 years old. Was the university exceptionally lax with Tinubu? Could his acclaimed, soaring fame on the streets of Chicago mean the university saw Tinubu as a special candidate and treated him differently?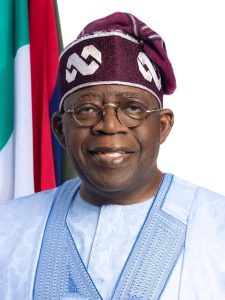 More grounds exist for suspicion in the relationship between Tinubu and CSU. We may not know how many Chicago alumni rose to the heights Tinubu attained in the past 24 years. For the eight years Tinubu was Governor of Lagos State, a Lagos that had more global economic standing than some countries, Chicago never celebrated him.
Its silence along with University of Chicago, where Tinubu also earned a degree in Economics, were hints the Tinubu crowd quenched. Well after Chief Gani Fawehinmi's efforts to put a steady search light on Tinubu, some knew that questions marked City Boy's sojourn in Chicago.
There is no record of CSU Alumni hosting Tinubu to a reception as a Governor. Not even in Chicago famed for its jazz and vibes. A city of parties refused to embrace a more famous Tinubu than left it. This was 24 years ago.
Arguments abound. Some remind us that some officials of Richard Daley College, South West College, when Tinubu was there, visited him when he was Governor. Did they also know that he was issued a certificate with gender as female? Or it was not important?
Is the current ping pong over Tinubu and CSU not have been another opportunity for the alumni in Nigeria and abroad to recover one of their own? CSU and its alumni did not congratulate Tinubu.
And then Government College, Eric Moore, Lagos kept mute over the President's travails.
With its global alumni network in Canada, USA, South Africa, Ghana, Europe, and enormous influence in Lagos, and Nigeria, the school decidedly ignored the President. There must be explanations.
Government College, Lagos, is wholly owned and funded by the Lagos State Government. This sinks in better when we remember that Tinubu as Governor for eight years, chose the Commissioners for Education who appointed Principals for schools like Government College. Schools of this standing normally have association of former Principals, who with the alumni, scan the environment for favourable outcomes for their alma mater. How did they miss Tinubu's uninterrupted eight years? Who did Tinubu offend that Government College, Lagos, determined to have nothing to do with its most prominent alumnus?
Someone exonerated Government College, Lagos, which he described as a late comer to Tinubu tribulations. Government College, Ibadan, founded in 1929, was Tinubu's preferred secondary school when he filed papers for the 1999 governorship election. Government College Lago, founded in 1974, was a replacement for the Ibadan school.
Government College, Ibadan, shunned Tinubu. Its notable alumni include –
. Adegoke Adelabu (1915–1958), distinguished politician
. Akinola Aguda (1923–2001), first Chief Justice of Botswana
. T. M. Aluko (1918–2010), eminent scholar and author
. Segun Awolowo (born 1963), Lawyer & Businessman
. Wale Babalakin (born 1960), lawyer & President GCIOBA
. Cyprian Ekwensi (1921–2007), pharmacist, distinguished author
. Prince Solomon Aiseokhuoba Igbinoghodua Akenzua (1923-2016), Omo n'Oba n'Edo Uku Akpolokpolo Erediauwa I, Oba of Benin
. Abel Guobadia (1932–2011), Ambassador, former Chairman, Independent National Electoral Commission
. Christopher Kolade (born 1932), former Nigerian Ambassador to the United Kingdom
. Ifedayo Oladapo (1932–2010), University Vice-Chancellor
. Victor Omololu Olunloyo (born 1935), former Governor Oyo State
. Femi Osofisan (born 1946), Professor of Theatre Arts
. Ayo Rosiji (1917–2000), industrialist, former Minister of Labour
. Wole Soyinka (born 1934), first African literary Nobel Laureate
Government College, Lagos, like Government College, Ibadan, is boys only school. Famous alumni of Government College, Lagos, include Senator Tokunbo Abiru, current Chairman of the Senate Committee on Banking, former Lagos State Commissioner for Finance; Rotimi Vaughaun, lawyer, former Chairman of Lagos State Video Censors Board, and Abiodun Oluwa, lawyer, former Chairman of Lagos State Environmental Protection Agency. The President was not listed. Do they not know the President? The school they attended was established in 1974. Tinubu graduated from it in 1970. They too may be unable to resolve the puzzle.
Documents INEC released on Friday 24 June 2022 showed Tinubu left the columns for his primary and secondary education empty. But he said he obtained a degree in Business Administration in 1979, from Chicago State University.
"I went on self-exile from October 1994 to October 1998. When I returned, I discovered that all my property, including all the documents relating to my qualifications and my certificates in respect of paragraph three above, were looted by unknown persons," he claimed in a 2022 affidavit.
Tinubu contradicted submissions he made in 1999 and 2003 as candidate for governorship of Lagos. He attended St. Paul Children's Home School, Ibadan, between 1958 to 1964, and Government College, Ibadan, between 1965 to 1968, in those documents.

He proceeded to Richard Daley College, Chicago, from 1969 to 1971. He was at University of Chicago, 1974-76, earning a degree in Economics, and State University of Chicago, 1977-79, and graduated with honours in Business Administration. Those were his claims.
Chicago State University confirmed Tinubu as its student, who got a 22 June 1979 degree with honours in Business Administration.
No records indicate that Tinubu went on another exile after filing the documents for the elections in 1999.
Fawehinmi, 1938-2009, argued the Tinubu matter up to the Supreme Court, which dismissed the case on technical grounds, not on its merits.
ABC13 Houston, has reported that FBI would release 2,500 documents related to Tinubu in batches of 500 per month from October 2023. The decision was in response to a Freedom of Information Request filed by investigative Nigerian journalist David Hundeyin and others.
FBI should be sued separately for its determination to heighten anxiety in Nigeria, raise our economic woes, and create more materials for rumour peddlers. How does it expect us to read a 2,500-page document over five months, that is until February 2024? What would we be doing while waiting for the indeterminate date of the next dispatch? Who would pay for the data and the electricity to charge our phones? How many Nigerians have phones that can process 500-page documents?
Our destination is in our hands. America has been tired of us long ago. It would be nice to read FBI praising Tinubu in 2,500 pages. That could be a major chip at this juncture in our jangling history.
Finally…
MANY are taking the war between Palestine and Israel too far. I have never heard such profound condemnations of atrocities as the ones from the war. Perhaps, if we had shown a fraction of the concerns about the criminalities that have crept into our society and manifested themselves in full-blown armed clashes that have wiped away communities, and made millions of Nigerians Internally Displaced Persons, IDPs, our governments would have paid more attention to conflicts in Nigeria. It is still not too early to begin this charity at home.
Isiguzo is a major commentator on minor issues