Helpless families of National Youth Service Corps, NYSC, members from Akwa Ibom State, abducted in Zamfara State by gunmen over two weeks ago on their way to Orientation Camp in Sokoto State are gripped in fear of bad news, as the ultimatum the abductors gave for ransom expires today.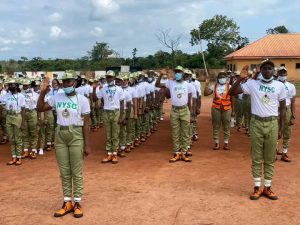 Speaking to Newsmen on Tuesday, in Uyo, some families of eight victims still in captivity disclosed receiving calls from the abductors to send a ransom balance of N8 million latest today or expect bad news having earlier paid N5 million.
The latest development comes even as the Akwa Ibom State Government remains mum on the pains faced by the victims and their families two weeks after.
A relative of one of the victims narrated to Vanguard in confidence: "The young man left Akwa Ibom on August 16, 2023, with other corps members, and on August 17 night, they kidnapped them on their way to Sokoto.
"On Friday, they contacted us. That first day, those people that kidnapped them demanded N4 million ransom from each of them (victims). They were eight NYSC members and the AKTC driver made them nine.
"The mother of the boy (name withheld) started crying because as a poor widow and petty trader, she could not afford such amount of money. The following day, Saturday, the abductors contacted us again and decided all parents of their victims meet to jointly raise N10 million.
"The families have been able to raise N5 million and sent to them. It would have remained N5 million, but they later requested money for three power bikes. And we have checked each powerbike cost N1 million plus.
"They spoke to us again Monday this week to give till Wednesday, September 6, as deadline for the remaining amount to be paid. So, we are looking at N8 million, including money for the powerbikes. And they warned that we should try and meet the deadline, if we don't want to hear bad news."
Our source noted that since all family members of the victims had protested to the state House of Assembly over their plight, government has not made any effort to assist in ensuring release of the victims.
Another relation of the kidnap victims, who simply identified himself as Mfon, lamented that since they were given today's deadline by the abductors, they have been restless.
He said: "We have been moving around to see people who can assist us in anyway to raise this amount. Just this morning, village head and the wife gave us N300,000 to support us.
"We are still looking for N700,000 to make N1 million on our part because each of the families must contribute N1 million to complete the outstanding N8 million ransom."