Anambra Native Doctors Forum (ANDF) has writen to Christian Bodies (churches) soliciting for prayer for the release of their kidnapped member Akwa Okuku Tiwaraaki – Udele their spokes person disclosed this to newsmen.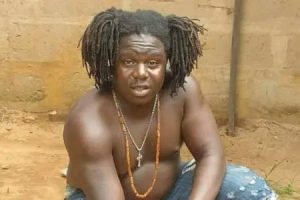 The Native Doctors in their letter are begging their Christian Brothers to come to their aid during this trying moment by making supplications and prayers to Almighty God for the release of their member which has brought confusion in their camp.
According to Dibia Udele, we are serving one God Jehovah
Recall that the flamboyant and celebrity Native Doctor Akwa Okuku Tiwaru Aki was kidnapped in his Triple P Hotel earlier in the week.