The Court of Appeal, however, ordered INEC to upload the data on the BVAS machines to the back-end server and make certified true copies of the data to the respondents
The Court of Appeal in Abuja, on Wednesday, granted INEC permission to reconfigure the Bimodal Voter Accreditation System (BVAS) machines used for the 25 February presidential and National Assembly elections across the country.
A three-member panel of the appellate court led by Joseph Ikyegh granted permission to the electoral body to reconfigure the machines ahead of Saturday's governorship and Houses of Assembly elections across the 36 states of the federation.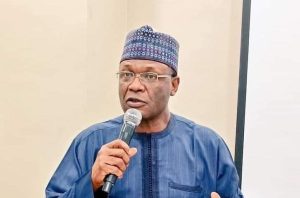 The panel, however, ordered the Independent National Electoral Commission (INEC) to upload the data on the BVAS machines to the back-end server and make certified true copies of the data to the respondents.
The court had earlier granted an order permitting the Peoples Democratic Party (PDP) presidential candidate, Abubakar Atiku, and his Labour Party rival, Peter Obi, to inspect the BVAS machines and other sensitive electoral materials.
The opposition candidates who came second and third behind the president-elect, Bola Tinubu, of the All Progressives Congress (APC), had requested access to the electoral materials preparatory to filing their petitions to challenge the outcomes of the 25 presidential elections in court.
Apart from granting them access to the materials, the court had, in its ruling on 3 March, also restrained INEC from tampering with the BVAS machines pending the inspection to be conducted by the candidates.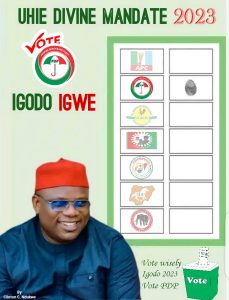 But INEC subsequently filed an ex parte application on 4 March urging the Court of Appeal to vary the ex parte order made in favour of the PDP and the Labour Party candidates.
INEC's request
The News Agency of Nigeria, (NAN) reports that INEC asked the court to vary the order to allow it to reconfigure the BVAS machines for the 11 March governorship and state houses of assembly elections.
INEC's lawyer, Tanimu Inuwa, a Senior Advocate of Nigeria (SAN), said the application became necessary following an order restraining it from tampering with the information embedded in the BVAS machines until the due inspection was conducted and Certified.
He added that the commission would require sufficient time to reconfigure the BVAS needed to conduct the election that would take place on Saturday.
He told the court that INEC would upload from the back end.
In his argument, counsel for Mr Obi, Onyechi Ikpeazu, a SAN, prayed the court not to grant INEC's application which he said would mean losing the data they were interested in.
" All we are seeking is for a physical inspection of the BVAS so that the evidence is obtained before it will be configured," he told the court.
He, therefore, opposed the INEC application and urged the court not to grant it.The three-man panel of the appellate court after listening to their submissions adjourned until Wednesday for a ruling.