The Minister of the Federal Capital Territory(FCT), Nyesom Wike during an interview with Channels Television on wednesday stressed that he is an unrepentable member of the Peoples Democratic Party, PDP, despite being a top shot in the present administration of the All Progressive Congress, APC.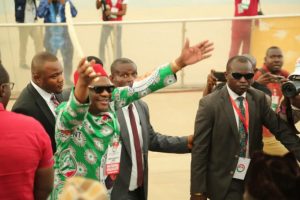 The Former Rivers State Governor said this is not the first time in the history of the country that persons across party lines are working for the good of the country.
Wike said he feels comfortable working with President Bola Tinubu, adding that the PDP went against it's constitution when it failed to flag a southerner as it's Presidential candidate.
On whether he was scared of being punished by his party for accepting an appointment from the APC, he said: "Nobody would dare to punish me, i have worked for the PDP in everyway possible. During the last election, i delivered the governorship, state and national assembly seats to the PDP so somebody that couldn't deliver a single seat for the party cannot punish me