A Divisional Police Officer (DPO) named Bako Amgbanshin has been mercilessly killed by armed men believed to be cultists who have been wreaking havoc in parts of Rivers State.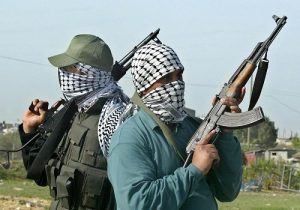 The unfortunate incident took place on Friday night in Ahoada East Local Government Area of the State.
During an operation to root out criminal hideouts in the Ahoada East region, the DPO and his team were ambushed by the assailants.
A fierce gunfight ensued between the officers and the miscreants before the DPO was eventually captured, brutally murdered, and his body dismembered.
A disturbing viral video circulating on the Internet shows how Angbanshin's head, hand, and private parts were severed using deep machete cuts, while the gunmen celebrate their gruesome victory.
Upon contacting the Police Public Relations Officer of the State, Grace Iringe Koko, for confirmation, she acknowledged the incident but refrained from providing detailed information.
In a brief conversation with our correspondent, the PPRO confirmed, "the report is true," and assured that further details will be provided at a later time