Mississippi woman who married a man 61 years her senior says she's ready to start a family with her new husband — despite the fact he's a decade older than her own grandpa.
Miracle Pogue, 24, met hubby Charles, 85, while working at a laundromat in Starkville in 2019, with the pair forming a friendship that turned romantic a year later.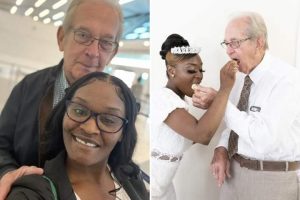 Charles proposed in February 2020, and the couple went on to wed last summer.
Miracle told Kennedy News of the moment she learned about her husband's advanced age, saying: "I found out in conversation when we asked each other our date of birth and he said he was born in 1937."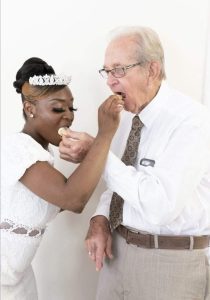 "I never even placed his age, we just wanted to see how it went. I don't care if he's 100 or 55, I like him for him. I thought he was maybe 60 or 70 because he looks so good," she added. "He's always up and active."