Dr. Max Nduaguibe was born on October 12, 1948, into the family of Apostle Patrick Onuoha and Fine Nwangwa Nduaguibe from Umuomainta Nbawsi in Isiala Ngwa North Local Government Area.
Dr. Max, hailing from a humble background, completed his elementary education in his birthplace of Nbawsi. His father, seeing his exceptional performance in the first school leaving certificate examination, encouraged him to pursue further education at a teacher training institution.
Dr. Max made a personal decision to relocate from his place of origin to Lagos, to pursue his education, while his father lacked the financial means to support his
educational aspirations. Dr. Max exhibited a strong enthusiasm and desire to further his studies as he embarked on a new academic journey in the highly fertile region of Lagos.
Subsequently, following a brief sojourn in Lagos, the outbreak of the Biafran Civil War prompted his departure from the city. With the assistance of a companion, he managed to flee Lagos via canoe and sought refuge in Porto Novo, subsequently continuing his journey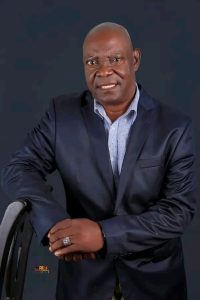 to Cotonou. During his stay in Cotonou, Benin Republic, Dr. Max acquired a proficient
command of the French language, which greatly facilitated his communication abilities.
As a result of his aspirations for self-improvement, he embarked on a journey to the Ivory Coast in pursuit of a more prosperous existence. Through his unwavering determination, he successfully obtained a scholarship, enabling him to undertake a teacher training college examination while concurrently honing his proficiency in the French language. Dr. Max departed from the Ivory Coast to France with a notable edge that elevated his status. This
advantage stemmed from his proficient fluency in both English and French languages.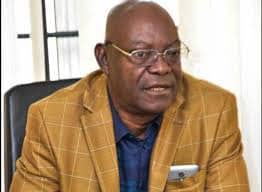 During his academic journey, Dr. Max pursued social sciences at the University of Toulouse, where he formed friendships with fellow
students from diverse backgrounds. As an
international student, Dr. Max engaged in typical student activities, including socializing with peers and seeking employment opportunities during school breaks.
To support himself financially, he worked as a Nursing Assistant in the Netherlands. Dr. Max has shown a strong inclination towards social interactions, actively embraced the student lifestyle, and diligently pursued his academic endeavors. During his time in Toulouse, Dr. Max, driven by
his ambition, pursued academic studies at two distinct institutions: the University of Toulouse Lumeri. At this university, he completed a Bachelor's and Master's programme in
Arts, as well as a pre-PhD programme, focused on History and Social Literature. During his tenure at the University of Social Sciences, he pursued a Bachelor's and Master's degree in law, as well as a Doctorate in political science. Dr. Max went on to have a distinguished academic career upon his return to Nigeria, first as
a lecturer in the Faculty of Law at the University of Calabar, then as a professor in the law school at what was then Imo State University (now Abia State University), and finally as a senior lecturer in the law school at Rivers State University. Dr. Max stayed at the University for a total of eight years, during which time he was promoted from lecturer to senior lecturer and finally to associate professor status. His works include Partnership Law in Nigeria (1984) The Law of Contract (1987) The Law and Politics of Ecowas and the fiction novel titled- The Tragedy of Illusion.
POLITICS
In 1998, Dr. Max participated in and was victorious in the constituent assembly organized by General Ibrahim Badamosi Babangida. Subsequently, he attended the constituent assembly where he had the opportunity to interact with fellow Nigerians. During this time,
he was introduced to General Shehu Musa Yaradua by Ambassador Babagana Kingibe. Ambassador Kingibe expressed enthusiasm upon learning that Dr. Max would be delivering a speech in the constituent assembly regarding the President's address to the assembly.
Ambassador Kingibe developed a strong affinity for Dr. Max and invited him to his residence in Life Camp, located in Abuja. During their interaction, Ambassador Kingibe shared information about General Musa Yar'adua with Dr. Max. Subsequently, Ambassador Kingibe arranged for Dr. Max to meet General Yar'adua in Kaduna. After getting acquainted
with General Musa Yar'adua, Dr. Max embarked on a nationwide journey alongside the General, during which he gained political exposure and guidance. Throughout this period, Dr. Max had the opportunity to interact with notable individuals and traditional leaders
throughout Nigeria. Dr. Max frequently accompanied the General during visits to the Sultan of Sokoto, with whom they shared a cordial relationship and engaged in regular nighttime conversations.
Dr. Max resumed his position at the University after the conclusion of the constituent assembly, only to be summoned once again to participate in the endeavors of Gen. Musa Yar'adua. Following that period, Dr. Max subsequently relocated to Abia State, where he commenced the establishment of political groups, including the PFN (People's Front of
Nigeria), which was conceived by Gen. Musa Yar'adua, and the DPN (Democratic Party of
Nigeria) during the Abacha Regime. These political parties achieved success and were victorious in multiple elections conducted at both the local and federal levels. Throughout his political trajectory, Dr. Max has been fortunate to have receive guidance from several
esteemed individuals, including Gen. Musa Yar'adua, Sam Mbakwe, and Dr. Jaja Nwachukwu.
Additionally, he has collaborated with notable figures such as Sule Lamido, Arthur Nzeribe, Dr. Chima Nwafor, Atiku Abubakar, Orji Uzor Kalu, Peter Odili, Jerry Gana, Gen. Onoja, Alex
Otti, and numerous other prominent personalities.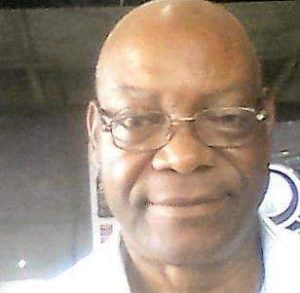 *TRADITIONAL*
Obsessed with the rich traditions of Ekpe and Edere dances! Dr. Max is all about embracing his cultural roots. With a collection of prestigious chieftaincy titles and memberships in
traditional societies like Okonkor, he's truly living his best traditional life!
Dr. Max has dedicated a significant portion of his professional life to both politics and academia.
He is family oriented and relishes spending time with family- his wife, 8 children and 11 grandchildren.
He holds the belief that
his achievements in the academic sphere have surpassed those in politics. Specifically, he attributes his success in the university to the notable accomplishments of his students, some of whom have risen to notable positions in fields of politics, private sector and pinlic
sector including the esteemed position of Senate President of Nigeria. Dr Max expresses gratitude to the field of politics for allowing him to interact with individuals of esteemed reputation throughout Nigeria.