A particular Justina Dauda, a fresh graduate who just completed the one year National Youths Service Corps (NYSC) has flooded her social media page boasting about her virginity which according to her is intact despite mockers insinuations that she won't come back a virgin.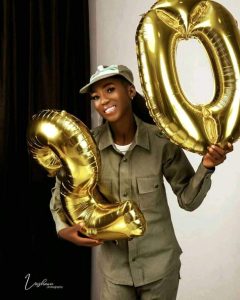 In her post, Justina who studied Political Science and International Relations said;
Diary of a virgin corper 2023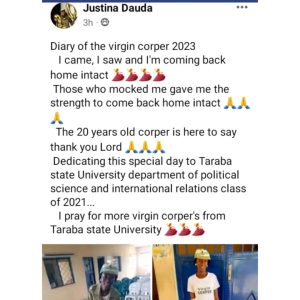 I came, I saw and I'm coming back home intact.
Those who mocked me gave me the strength to come back home intact.
The 20 years old corper is here to say thank you Lord.
Dedicating this special day to Taraba State University, department of Political Science and international relations class of 2021.
I pray for more virgin corpers from Taraba State University