Embattled legal practitioner named Ifunanya has replied Nigeria Bar Association according to she is not in Twitter and is not the one posting any updates in the social microblogging app.
My official statement to the NBA And Nigerians. Please I'm not the one on Twitter I have never been in Twitter.
I have been silent for so long because I'm not the type to talk too much but it's finally time I speak up & clear my name. Dearest @Nigerianbar I don't bother anyone. I'm a model, actress and musician and all I do is live, mind my business and chase my dreams. Please, kindly leave me alone ???????? Thanks
Recall that lawyer Ifunanya has been trending online showing her notorious lifestyle of nudity and uncontrollable smoking.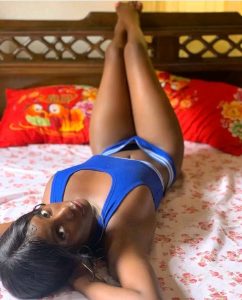 Her character led NBA to set up a panel enquiry against her.