An impeccable source said that out of the eight domestic workers interrogated by the police in connection with Ifeanyi's d£ath, the cook and nanny, whose job was to cater for the wellbeing of the three-year-old boy, had been detained for reasons including the failure to uphold the duty of care of the minor.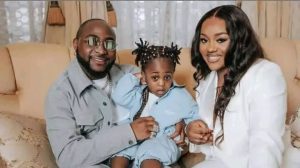 The source said, "It was the work of the nanny to take care of the child (Ifeanyi); the nanny was negligent or how could the boy have left the house without her knowledge?
"The boy left the house, walked to the back where the swimming pool is situated and fell into the swimming pool. Nobody noticed until much later. At that point in time, he had drowned and was at the bottom of the swimming pool.
"So, they brought him out and rushed him to the Lagoon Hospital, where the doctors tried unsuccessfully to revive him. They left the hospital and rushed the boy to Evercare Hospital, where he was declared dead.
"They have deposited his corpse in the mortuary for an autopsy to reveal the cause of death. All the domestic workers at home when the incident happened have been questioned by the police but only the nanny and cook were detained."
Confirming the detention of the two domestic workers, the spokesperson for the Lagos State Police Command, SP Benjamin Hundeyin, when contacted, said, "I spoke with the DPO and he said the nanny and the cook have been detained. Other domestic workers brought in for questioning were released."