Amidst scarce resources and the current economic travails faced by Nigerians, a legal practitioner, Theophilus Omenuwoma, has refunded the sum of N61.6 million that was mistakenly credited to his bank account.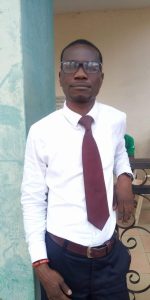 Omenuwoma, a Deputy Director at the Ministry of Justice, Delta State, works at Effurun, Uvwie Local Government Area.
Narrating what transpired in a chat with The Nation, the lawyer said at about 1:44 pm on Wednesday, August 30, he received a credit alert.
Thinking it was N61,000, he began to wonder why he was short-paid as he was expecting his salary. However, on further check, he noticed that the sum was a whopping N61,626,676.
According to him, he quickly put a call across to his boss, the Solicitor-General of the state, Omamuzo Erebe, and the office of the Accountant General of the Ministry to inform them of the situation.
He said: "It was salary we were expecting. I wasn't paid on time, so I was expecting. Then I had an alert and it was over N61 million.
"When I checked and confirmed it was N61 million, I had to call my PS and Solicitor-General of the state and told him about it.
"I was told not to do anything about it but come to Asaba and inform the people in Accounts and also inform the bank.
"I travelled to Asaba to inform Accounts about it. I got my payroll and discovered that my pay slip, the excess of it was due to an account error from Ecobank, not the government.
"Initially, I thought, why did they pay me N61,000? But when I counted the zeros, actually it was N61 million."
Asked the response of the bank to his kind gesture, Omenuwoma said: "They just acknowledged, thanked me and said it was a computer glitch and they would correct it. They didn't do more than that before I saw the reversal."
Further recounting the experience, the legal practitioner said: "Actually, we were expecting some arrears at this period, but it wasn't to that tune. When I saw it, it was in a wide range.
"You would be happy, but since it is not my money… I knew it was not my money and I am a law officer, a lawyer by profession, and at the Ministry of Justice, Delta State, we are told to uphold the highest of integrity.
"So in line with that, we are not supposed to do anything that is untoward.
"Also, I cannot be ashamed to say that I am a Christian. So by virtue of my training, profession and being a Christian, I cannot collect what does not belong to me, no matter the circumstance.
"The temptation is there. There were some friends that said 'Ah, if you get such money, just take off. Before they know it, you are out of the country.' But it is not in my character to do that.
"Costs follow events; that's what we say in law."