A female drug dealer has been arrested for allegedly using her 10- year-old niece as a drug courier in Lagos.
The mode of operation of the suspect, Taiye Abbas, 44, was to stock the little girl's pant with drugs so as to beat security agencies, reports Daily Sun.
The 10 years old girl, who called her auntie mummy, told our correspondent that, the woman she was living with in her house was her mother's sister who brought her from Kwara State to Lagos, after the demise of her father.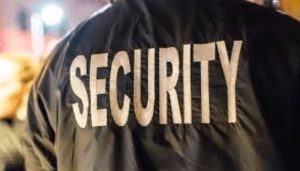 "She brought me to Lagos two months ago from Illorin, and she has been using me to move drugs from the house to her shop. After taking my bath in the morning, she would load drugs inside my undies, which I would deliver in her shop.Mummy would carefully remove the drugs and sell to some people who come everyday .
"Mummy told me that she had to conceal the drugs in my undies because of policemen and other security agencies. I would pass the police with the drugs and they would not search me, because they may think that I was innocent.
"I was always sad anytime she planted the drugs on me. I did not complain, because she would beat me. My father is dead, and my biological mother is in Ilorin.
"I want the police to take me to my grandfather. My grandfather is in this Lagos. I don't want to stay with my aunt again", the little girl told .
However, the suspect, Abass confessed that she was introduced into the business by one Azeez about three months ago, adding that she just started using her niece two months ago to courier drugs . The unexpected happened. I sent her to buy a loaf of bread across the street, and she missed her way. I was looking for her, when I got a call to come to the police station to identify a child found roaming the street. I rushed to the station, and discovered that the girl is my niece. I was happy that I found my missing niece, not knowing that danger was lurking around. I was shocked when the policemen in the station started interrogating me about the drugs found in her pant".
She however pleaded with the police for mercy, promising not to go back to the crime.
Lagos State Police Publlic Relations Officer (PPRO)SP Benjamin Hundeyin, who paraded the suspect, said the suspect was arrested when her niece was found roaming the street and was brought to Pen Cinema Police Division by a neighbour.
Hundeyin said that while at the station, the Divisional Police Officer (DPO), ordered that the the girl should take her bath, while they look for her parents.
He said, while the girl was trying to take her bath, the police discovered some substances suspected to be hard drugs, Cororado, planted in her panties.
"The discovery prompted further questions, which revealed that this has been going on for a long time. So, we have to extend investigation to her house and we were able to bring her guardian (suspect) to the police station.
"She did not deny it. She admitted that this had been her way to courier drugs from her house to the shop, where she would sell them to beat police check.
"That is why we are exposing her and method drug barons now use to courier drugs within the metropolis. However, the girl will be handed over to her family in Ilorin, while the suspect will be prosecuted accordingly".