Miffed by the seeming broken promises of Governor Alex Otti who is yet to pay April and May salaries to State workers, some Abians have chosen to take matters into their hands by waiting for the Governor at the Abia State House of Assembly complex to make their feelings known.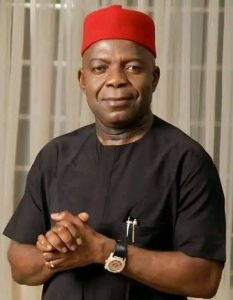 Recall that Alex Otti had shocked Abians when, he put up an appearance at the Assembly complex on the day of the inauguration of Members-Elect in a bid to interfere in what was purely a legislative matter thereby already eroding the independence of that arm of government even before its take off.
As Otti made his way into the complex, some women who were obviously disappointed with the undue delays in the payment of salaries to State workers started voicing their displeasure at the situation, shouting to Otti's hearing: "Our salary Sir o; our salary Sir, our salary; aguo (hunger), aguo (hunger)".
Rather than address these Abians, Otti simply got past them without extending any courtesy of reply, or even addressing them on the issue, no matter how briefly.
Recall that Alex Otti was sworn in as Governor of Abia State on the 29th of May, 2023 after a controversial victory at the polls. Part of his campaign promises was to pay salaries promptly. He mouthed his readiness to hit the ground running from Day One and was even already acting as Governor long before he was sworn in just to demonstrate to Abians how prepared he claimed to be. But nearly three weeks into his administration, Otti has not yet paid salaries of workers in the State despite having money in state coffers to do so even earlier than now.
Video