Popular Gospel Musician Paul Nwokocha has open can of worms in a video he shared on Facebook
The Gospel Governor in the video said that his estranged wife Alice has been maltreating him and that they have been in Welfare Obia-Akpor Local Government Area.
According to him, he tendered all evidence before the welfare court and this lead the court to have sympathy on him.
Nwokocha also recalled that Alice's mother warned her to stop maltreating him that she will regret her actions.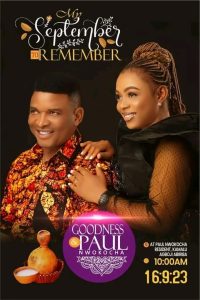 He earlier urged his critics to ask his ex wife what happened between them, why she is not talking,  and the reason she packed out from the house and he maintained that he is taking care of his children.
He further asked those questioning him not to be calling him names and urged them to relax their mind
Recall that Evangelist Paul Nwokocha married his second wife Goodness on 16th day of September  2023 and this has sparked out reactions in the social media.