In a swift response to recent media speculation, Rivers State Governor, Siminalayi Fubara, has categorically denied allegations of sacking the State Chief Judge, Justice Simeon Amadi, his Chief of Staff, Hon. Chidi Amadi, and the suspension of the Chairmen of the 23 Local Government Areas. Rumors had also suggested the removal of the governor's Chief Security Officer amid the tumultuous events at the State House of Assembly.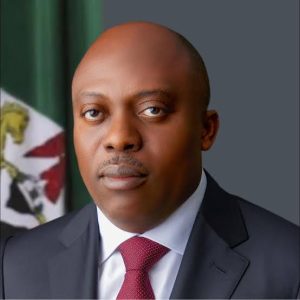 Earlier, various media outlets (excluding The PUNCH) had reported that Fubara took decisive action against these loyalists, who were associated with former governor and current Minister of the Federal Capital Territory, Nyesom Wike, to assert his authority.
It's worth noting that Fubara's Chief of Staff, Hon. Amadi, shares a kinship with Wike, hailing from Obio/Akpor LGA and was appointed during the Wike administration. Furthermore, the Secretary to the State Government, Dr. Tamyy Danagogo, served in a similar capacity under Wike.
The state Commissioner for Information and Communications, Warisenibo Johnson, issued a statement on Tuesday morning, dismissing the reports as baseless. Johnson described Governor Fubara as a "technocrat with a strong civil service background" and a compassionate individual who adheres to established procedures and principles.
In the statement titled 'Unfounded Reports,' Johnson stated, "There have been unsubstantiated reports circulating on various media platforms regarding His Excellency, Sir Siminalayi Fubara, GSSRS, sacking certain categories of his aides and local council chairmen."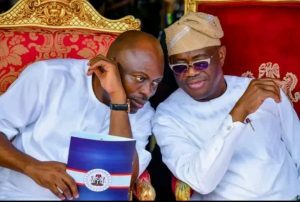 He continued, "This is to clarify that His Excellency has not issued such directives, as of today, Tuesday, October 31, 2023, through the official spokesperson of the state government."
Johnson assured the public that Governor Fubara would provide official information on any personnel changes at the appropriate time. As the Commissioner for Information and Communication, he pledged to keep the public informed as events unfold.