The much talked – about Abia state government " New Digital Tax Collection System" is finally here as the state government is set to implement the enforcement of tax payment.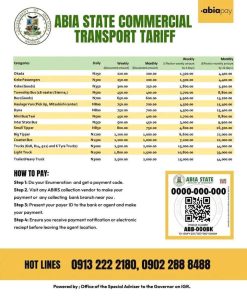 A document sighted by our reporter indicates that the Keke daily ticket that used to be N200 will henceforth be N300, a slight increase of N100.
It has also been noticed since last week that a joint tax force created by the Abia state Board of Internal Revenue has been on the streets of Umuahia since last week to check motor vehicle papers.
A statement released by the Chief Press Secretary to Governor Alex Otti, Kazie Uko says, the implementation is finally here.
*The release reads:*
Following the launch of the new digital tax system and subsequent deployment of the new payment system, the Governor of Abia State, Dr. Alex Otti, OFR, hereby enjoins all residents, particularly the business community, to fulfill their civic obligations by paying their taxes and all forms of approved levies to the State.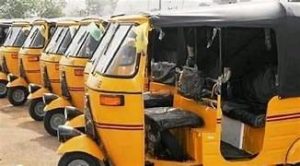 The State Government, through the office of the Special Adviser to the Governor on Internally Generated Revenue, has been moving around to educate the public and communicate the steps and process of the new tax regime across the state.
The general public is by this notice advised to pay their taxes and levies promptly as the new Revenue Enforcement Taskforce already set up by the Government is expected to commence operation immediately.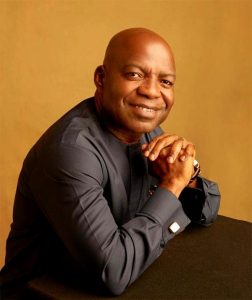 For further enquiries and clarification, please call, send SMS or WhatsApp message through the IGR payment support hotlines, on: 0913 222 2180 and 09022888488.
SIGNED
Kazie Uko
Chief Press Secretary to the Governor
Abia State