With the Supreme Court ruling it means is that, Emeka Atuma is no longer the senatorial Candidate of the APC in Abia Central Senatorial District.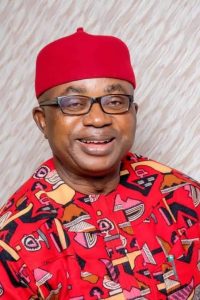 We should recall that Hon Onuigbo has approached the court saying that Atuma didn't participate in the process of the Primary Election.He didn't purchase the nomination and expression of interest form.
Is only four party Chieftains that purchased the party's form.
On Tuesday at APC Presidential Campaign Rally, Atuma boosted that he is the only qualified candidate that will bring qualitative and quantitative representation to Abia Central reaffirming that no other candidate can do that.