A United States District Court for the Northern District of Illinois in Chicago has ordered Chicago State University to produce President Bola Tinubu's "only all relevant, non-privileged documents" academic records to People's Democratic Party's (PDP) presidential candidate Atiku Abubakar.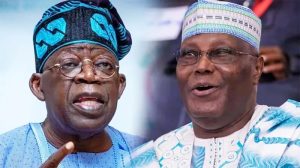 In her ruling on Tinubu's emergency application in case No. 23 CV 05099, Judge Nancy L. Maldonado directed CSU "to produce all relevant and non-privileged documents in response to Requests for Production Nos. 1 through 4 (as narrowed by Judge Gilbert and adopted here) in Mr. Abubakar's subpoena, by 12:00 p.m. (noon) CDT, on Monday, October 2, 2023. The Rule 30(b)(6) deposition of CSU's corporate designee must be completed by 5:00 p.m. CDT on Tuesday, October 3, 2023".
On September 23, Tinubu appealed against the ruling of Judge Jeffrey T. Gilbert, sitting at the United States' District Court of Northern Illinois which ordered the Chicago State University (CSU) to release all relevant records pertaining to him to Atiku.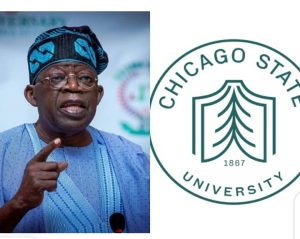 Tinubu pleaded with Judge Nancy Maldonado to block all other details, especially the gender and admission records, among others of the owner of the certificate.
In the judgment on Sunday, Justice Maldonado said: "Given the October 5, 2023, filing deadline before the Supreme Court of Nigeria, the Court will not extend or modify these deadlines."