According to an official statement by the foundation, it reads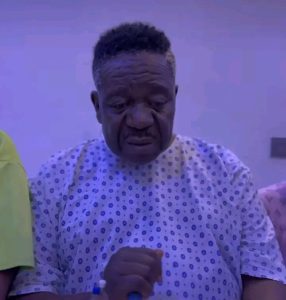 "The Abubakar Bukola Saraki Foundation is honoured to have extended support to Mr John Okafor also known as Mr. Ibu, a renowned comedic icon who has graced our screens and brought joy and laughter to countless homes over the past four decades.
When we learned of his recent health challenges and the financial burdens associated with his medical treatment, we felt a deep sense of responsibility to assist in any way we could. We promptly paid off his entire medical expenses as of Wednesday.
We encourage everyone who can to come forward and assist in any capacity, whether it's through financial contributions, moral support, or prayers.
We wish him a swift and complete recovery."
We should recall that the veteran Nollywood actor has solicited for help from Nigerians to assist him to recover from his health challenge which is if not handled carefully might led to his leg be amputated.