With due diligence, l wish to thank everyone one who in one way or the other made my yesterday memorable as many displayed unquantifiable show of love to me through phone calls , my account number,posts on Whatsapp group pages and incessant messages on Facebook.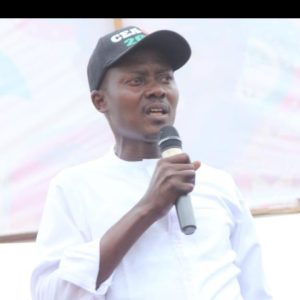 Of a truth , I was highly honored.
I want to thank in a special way the House Member Elect for lsialangwa South State Constituency Hon Rowland Chinwendu Dennis* and the wonderful people of my group UGWUMBA CAMPAIGN COUNCIL for the wonderful article written about me .
The ugwumba stakeholders let me use Bar Chinonso Nwokocha, Ugochukwu Njoku Esq, Hon Chimeremeze Nwankwo,Mrs Oluchi Ubani,Mrs Uchechi Daniel,Oil ,Jude Nneji , Chikodi Abangwu to reach out to other stakeholders for their best wishes on me
The ugwumba media team really display and told the world part of who l am . I wish to appreciate as l use Elder Chinonso Nwaeze as a point of contact in reaching all of them.(Chidera ,Legend ,Manchet, Richard , Madam Uchechi ,ABC,Timbre ,M C Youngest ,Nze, Victor,Nkasiobi,Bethel ,NOS,etc)
I was highly honoured by the leaders and stakeholders of our great local government as l sincerely wish to use Dr Amuta ,Elder Chinagorom Nwankpa, Prof ACB Agbazuere, Chief Iyke Anyatonwu,Sir Onyii Wamah,Sir David Ezindu Chief Ekwedike I , Bar RN Nji , Mrs Gloria Agomuo ,Hon Ishmael Onuohs etc in reaching out to all the stakeholders who celebrated me .
To my free friends/youths , l want to thank you people as I use Ahuruonye Darlington,Nwazuo Steve , Gburugburu, Johnson Otuonye , Victor Onyendi Clinton Esihe etc to reach out to all the youths in our dear LGA who wished me well .
Deedem Paddy ,Ord Ken ,Dr Eugene Uhuaba my boy , I am always proud of you people
Good they say gives birth to goodness ,l have as well been in the business of celebrating people on their birthdays reason for the sporadic good wishes to me
In a special way , may l use this conclusive part to thank Chimaobi Otuonye, Chris Onyema,Hon Hillary Eneogwe,Bar Chinonso Nwokocha,Mr&Mrs Dan,Hon Chiagoziem Ajuonu ,Chief John Nwosu (Akaoma) Nwachukwu Mike for staying with me and as well touching my pocket , Thank you very much and may God of all riches replenish your pockets
God l give you all the glory and I pray to you to answer all the duplications my people rendered to you for me .
Engr Chima Elijah Uwaoma MNSE
DG , Ugwumba campaign council
Admin Isialangwa South facts and figures platform
Nwa afor Ndiolumbe