The Court of Appeal in Abuja has set aside the October 9 judgment given by Justice Donatus Okorowo of the Federal High Court, Abuja nullifying the nomination of Timipre Sylva as the candidate of the All Progressives Congress (APC) in the Bayelsa State governorship election scheduled for November 11.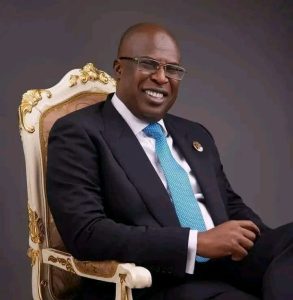 A three-member panel of the appellate court held, in a judgment on Tuesday, October 31, that the Federal High Court, Abuja lacked the jurisdiction to have heard and determined the case filed by Demesuoyefa Kolomo, who described himself as a registered voter and a member of the APC
The court held that having not been an aspirant who participated in APC's governorship primary, Kolomo lacked the locus standi to approach the court to challenge the nomination of the party's candidate.
It proceeded to set aside the Federal High Court judgment, allowed the appeal filed by Sylva and granted all the reliefs sought.
The court also awarded N1million cost in favour of Sylva.
In a separate judgment, the court also allowed a similar appeal filed on the same issue by the APC and equally awarded N1m cost in favour of the APC.
Details shortly…