The Stakeholders of Asa Group Clan in Ukwa West LGA of Abia state has demonstrated their joy and satisfaction over the appointment of their illustrious Son, Chief Eruba Dimgba as the Abia Representative on the Board of NDDC.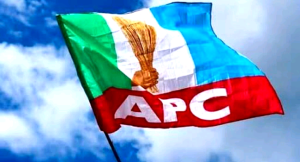 This happened today been 9th of October,2023 in a meeting of Asa Group Stakeholders in Umuezeke Asa,Asa North at the Country Home of Engr Uruakpa Sterling Chinwe.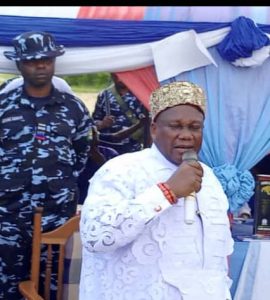 In his reaction, Mr. Solomon Nwoko hinted that the appointment is Divine, that Chief Eruba is a total grassroots man who understands the party politics and has been using his God giving Wisdom to embrace the members and heartened members of the party at the zone to be up and doing.
Anayo Iheanacho in his speech thanked the Almighty God for remembering Asa Group in a time like this and encouraged Hon Eruba to use the good office and embrace all and sundry in the Party adding that he believes in the politics of the more the merier
In a heart of gratitude to God, Mr Victor Nwankwo said that it has been over 7 years he joined the party and reteriated that God has remembered Asa by helping out in the appointment of Chief Eruba Dimkpa.
In a similar response, Chief Chijioke Nza, Dr Ibe Ememe and Chief Laz Atasie appreciate the President, Sen. Bola Ahmed Tinubu for recognizing one of our own for the position.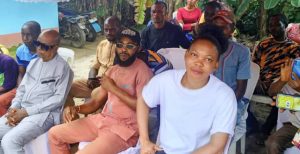 The LGA Deputy Chairman, Evangelist Sunday Nwaiwu stated unequivocally that he is one of the oldest members of the party at the zone and LGA, who is very committed to the party and that people should embibe same spirit for the growth of the party. Adding that he believes that God will use Chief Eruba Dimgba to assist the party positively at the Zone.

In His Vote of thanks, Engr Uruakpa appreciates everyone who was present and advice that the members should be steadfast, appending that everyone should be sincere in the party that the Almighty God blesses sincere and supportive heart in the party politics, emphasing that he knows that Chief Eruba will use his God given wisdom and capacity to make Asa Group Clan, the LGA and Abia proud.
Those Present are:
Engr Uruakpa Sterling,Evangelist Sunday Nwaiwu,Mr.Emmanuel Nwuju, Mr. Anayo Iheanacho,Mr.Solomon Nwoko,Chief Chijioke Nza, Chief Laz Atasie, Dr Ibe Ememe, Mr Ebere Elele,Olewe Pc Olewe, Austine Alili, Lezieanya Anyamele, Moses Njoku and others..