Dr Uche Sampson Ogah, (Fmr Minister of State, Solid Minerals), Uturu town, Abia State. Good morning my dear brother and good friend. I find it necessary to write you these few lines of message this morning, first as a friend and secondly as a younger brother because I am 60 years plus and from your records and admission in your documents you are in your forties or at most very early fifties. I want to salute your courage in pursuing whatever you believe in, to the highest point. Whether such beliefs and, or pursuits are right in law, in fact and, or in morality, is a different kettle of fish. As for the Supreme Court case and judgement concerning your claim against High Chief Ikechi Emenike for the APC Governorship Candidacy in Abia State, which you lost yesterday, please take it as a vindication of the truth, the supremacy of the party decision and what actually happened and move on in life and your political journey, after all you are still a young man with future. Please carry along all your supporters and address them and unequivocally tell them to join you to come and support High Chief Ikechi Emenike the APC Governorship Candidate in Abia State in the 2023 General Elections.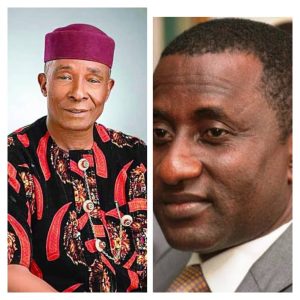 My brother, I watched you and even spoke with you at the Protocol lounge of Imo Airport Owerri on 24 January 2023 when we waited to receive His Excellency Asiwaju Bola Ahmed Tinubu and his entourage. His Excellency Asiwaju Bola Ahmed Tinubu addressed you at the foot of the Aircraft as he came down from the airplane and told you to calm down and come and see him since you said you had not received his previous two messages which he had sent to you earlier. At the Presidential campaign rally at Umuahia township stadium the venue of the APC Presidential campaign rally in Abia State on the same 24/1/2023, His Excellency Asiwaju Bola Ahmed Tinubu the Presidential Candidate of our Party addressed you publicly and told you to stop any further action in pursuit of your APC Governorship candidacy claim in Abia State for this 2023 and let the matter be resolved in the parlour but you refused, continued and went to the Supreme Court of Nigeria on the 1/2/23 or 2/2/23 and again on 9/2/2023 where and when you lost. If I were you, I would have stopped when the Presidential Candidate addressed you both privately and publicly to stop all cases and come to his parlour for the matters to be resolved amicably.
I am not hereby quarrelling with you for pursuing your case to it's highest level and final conclusion, God forbid but I am advising and even begging you as your friend and elder to please shield your sod and join and support us (APC) to win the elections in Abia State in the next two weeks and four weeks respectively when the Presidential and Governorship Elections together with the National and State Assembly Elections will be held. Please my brother, the only good point you will prove is that even when the APC as a political party gave the Governorship candidacy to High Chief Ikechi Emenike and you dragged it to the Supreme Court and lost yet you supported the Party's chosen candidate and we win the election.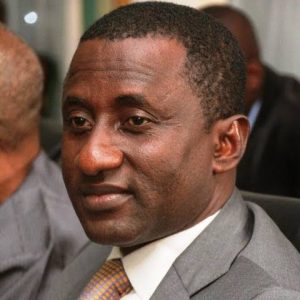 Then you will become a hero. I don't want to recall my previous experiences with you in Abia State politics between 2014 and 2018 and up till date, when I sued the PDP and others and lost at the Supreme Court in 2018. Abia State PDP zoned the Governorship ticket to my Abia South Senatorial Zone for the 2015 general elections. You disobeyed and disregarded the zoning agreement and equity, contested the primary election with us and lost as I did and under your writing and signature you rejected the entire Primary Election and called on the Party to organize a fresh primary election. However when after my research, I sued my brother and townsman the present Governor, the PDP, your self and INEC for me to be declared as the rightful Governorship Candidate, you Dr Uche Sampson Ogah photocopied my suit and it's official and vital exhibits which you did not apply nor paid for and filed a separate but similar suit. All efforts by well meaning party and national elders and leaders, pleading with you to support me and withdraw your subsequent claim and become my Deputy Governor if I won did not achieve any results as you disagreed and refused. I very well know and you know too well how those cases ended. In 2019 I lost the APC Governorship candidacy to you and brought my supporter to support you and also accepted and worked as the Deputy Director-General of your Campaign, where I saw for the first time that a person can be contesting for Governor and anytime he has occasion to give money to party members, "armed robbers" would always snatch away such money from those who were bringing them. Not only that but also there was no branded busses for the campaign and at the end of the Elections there was no Election petition even when gave assurance that you would challenge the out come of the Election . All these are part of our experience in seeking to serve our State, no problem my brother. All I am begging you today is to please shield your sod and let us support our candidate Chief Ikechi Emenike to win the Governorship Election in the next one month. May God bless you as the holy spirit ministers to you to hear the voice of reason and elders advice. A situation where APC party beneficiaries and appointees of APC Federal Government hold on to such big appointments but support another, different and opposition political party in our State is really an aberration which I don't want you to go into or continue with as it has become the lots of APC in Abia State since 2015. Please note that I am saying that we should put our APC house in order in Abia State and do our maximum best and let Abia people elect the rightful Governorship and other Candidates in the election, please. Yours sincerely, Chief, Sir FN Nwosu. ( Hé Ngwalaka of Ngwaland) and the National Welfare Secretary of APC.