The Nigeria Union of Petroleum and Natural Gas Workers (NUPENG), has put its members on alert for a nationwide strike over the attack and brutalization of Nigeria Labour Congress, NLC, President, Joe Ajaero and other labour leaders by perceived agents of the Imo State government.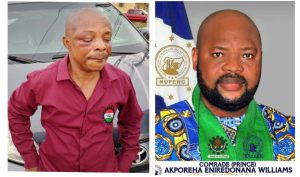 Ajaero and other leaders of NLC and their Trade Union Congress of Nigeria, TUC, among others including some journalists were attacked and brutalized by suspected agents of the state at the NLC secretariat in Owerri.

It was gathered that thugs descended on Labour leaders and other protesters, smashing vehicles, inflicting injuries and dispossessing handsets, money, ATM cards among other valuables from labour leaders and others that had gathered at the NLC State secretariat to begin the scheduled protest over pending labour issues.
They were at the State Secretariat in Owerri to begin the planned protest ahead of the strike on Thursday over a backlog of unpaid salaries and allowances among other perceived sins of the Imo State government against workers in the State.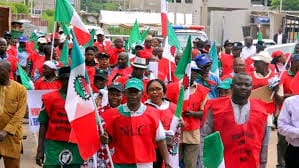 Among alleged sins of the Imo State government include refusal to implement previous agreements, outstanding salary arrears, unjust declaration of workers as ghost workers, destruction of NLC state secretariat, implementation of discriminatory pay and unpaid gratuity arrears.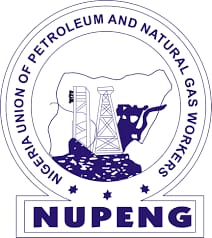 Others are non-compliance with the National Minimum Wage, intimidation and harassment of trade union leaders, use of violence and thuggery, misappropriation of union dues, declaration of pensioners as ghosts, systematic harassment and intimidation of the workforce, resistance to social dialogue and collective bargaining, interference with workers' democratic processes.
Speaking on the development, NUPENG's President, Prince Williams Akporeha, said "We condemn with the strongest term the arrest and brutalization of Congress President, Comrade Joe Ajaero and other labour leaders by the agents of Imo State Government. We reject the act of violence and barbarism being unleashed on labour leaders, workers and others. We cannot accept this uncivilised behaviour in a democracy.
"The workers of Imo State must be freed. We are determined to free the state workers because injury to one is to all," he added.