A Widow in Ndele Community, Emohua LGA of Rivers State, is still crying over her missing 23 year old son since 2016 and the burning of her house.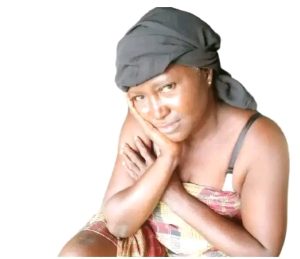 Mrs Wuche Ajuru, a widow from Ndele community in Emohua Local Government Area of Rivers State, told newsmen about the disappearance of her son in police custody and the burning of her house by a vigilante group in the local government.
Her son went missing in police custody in 2016. Accordingly to her, she has already searched for her son from where he got missing; that is, Rumuji Police Station in Emohua, to the Rivers State Criminal Investigation Department (in Port Harcourt) and many other police stations in the state, but can't find him till today.
The police have continued to say that her son is not in their custody, but she said she visited her son who did not commit any offence four times in that same Rumuji Police Station before he went missing.
His son was 23 years old when he was arrested in 2016.
He was arrested and the sum of N49,000 was taken from him. He was working as an okada rider then.
The money was what he was paid after selling his motorcycle which (his parents) bought for him to do okada business.
The Young Man is still missing till today since 2016.