Mr Ifeatu Onejeme, Commissioner for Finance in Anambra State has resigned.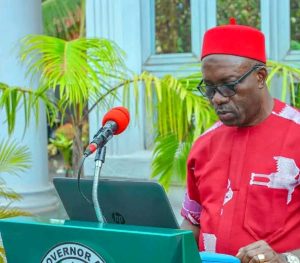 Onejeme's resignation was announced in a statement by the press secretary to the governor, Mr Christian Aburime.
His resignation followed those of two other high-flying members of the state Executive Council, namely: Mr. Richard Madiebo, chairman of Anambra Internal Revenue Service (AiRS) and former Commissioner for Commerce and Industry Dr. Obinna Ngonadi who simply walked out of his office, reports Daily Independent.
Mr Ifeatu Onejeme was appointed Commissioner for Finance by Governor Soludo at the beginning of the administration to help the new government settle down.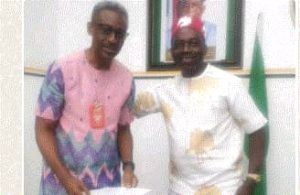 He previously served as Commissioner during the past Chief Willie Obiano's administration.
While accepting his resignation, Governor Soludo commended his meritorious service to the government and the people of Anambra State.
Soludo wrote: "On behalf of the government and great people of Anambra State, I wish to express our gratitude for your commitment, professionalism and great service to Anambra State over the past nine and half years as Commissioner. I particularly appreciate your services over the past year and five months as you worked diligently to facilitate a seamless transition from the previous administration to the current one.
"While we will miss your services, I appreciate your personal and family circumstances that warrant your resignation. Here is wishing you success in your future endeavours and hope that you will continue to avail your services in the development of Anambra/Nigeria in other spheres. With all best wishes."
Meanwhile, the Commissioner for Budget and Economic Planning, Mrs Chiamaka Nnake has been directed by Governor Soludo to oversee the Ministry of Finance until a substantive Commissioner is nominated to take over the Ministry.
As of the time of filing this report, Onejeme had not made any public announcement on why he resigned abruptly.
A source, however, said that more resignations are expected.
According to the source, Onejeme resigned because of policy differences between him and the governor and "administrative bullying".
He predicted that "More people will resign because it is not easy to work with Prof Soludo. He's like a headmaster while his aides are like his pupils.
"They only take instructions from him, without making their own inputs. So, not everyone would like to work under such pressure and stringent conditions.
"They're getting tired of being tutored at every exco meeting".