Engr. Uzoma Ukaegbu Uwa belongs to the select class of people who achieved greatness through hard work, garnished by his commitment to excellence, service thoroughness and capitulated by his all unrepentant belief and vision, to ameliorating the socio-economic status of his people.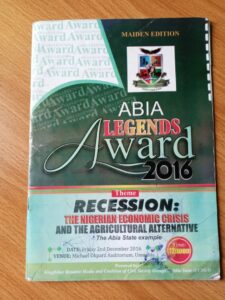 A conglomeration of his intellectual sagacity, spiritual uprightness, emotional equanimity, moral balance and general unique potentialities marked him as a man of the people, a compendium of knowledge, wisdom and resilience.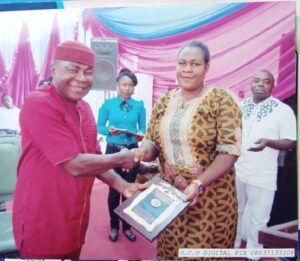 Engr. Uwa was born on the 23rd day of March, 1952 at Ovorji Village, Ovo-Okwu Autonomous Community in Isiala Ngwa South Local Government Area of Abia State.
Late Engr Uwa was no doubt, an accomplished, very productive and innovative civil engineer, a politician, an academic mogul, erudite scholar, a progressive and a philanthropist.
He was very humane, unassuming, soft spoken, and liberal in his approaches to issues, with a kind disposition, and lot more; drinks copiously from his wise counsels and overflowing spring of benevolence.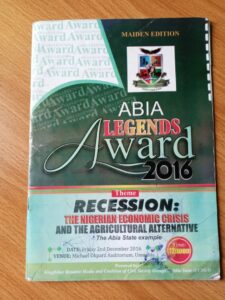 He was an amalgam of common humility, courage, determination, commitment, focus and patriotism.
As a result, people perceive him as reliable and made him an arrowhead for community development and Diaspora Ambassadorship.
Engr. Uzoma Uwa's education trajectory started in 1966 traversing through Asa Grammar School, Asa in the present day Ukwa West LGA and Adventist High School, Ihie between 1970 and 1972, both in Abia State.
The Late Engr. Uzoma Uwa therefrom, proceeded to Alvan Ikoku College of Education after receiving a scholarship to study Agricultural Science; where he obtained a distinction at the end of his career.
In 1977 fortune smiled at him and he meritoriously received a Federal Government of Nigeria scholarship and was admitted to study Civil Engineering in University of Wyoming at Laramie Wyoming in United States of America and obtained a B.Sc Degree in Civil Engineering, awarded to him in 1981.
Being so pragmatic about his passion for excellence, courage, tenacity of purpose, achievement; he began another academic sojourn and enrolled for a Masters Degree in Civil Engineering.
He was further awarded a scholarship by then Imo State Government in 1982.
In 2003, Engr. Uzoma Uwa contested as a Local Government Chairman on the platform of NCPN, and emerged victoriously.
During his tenure as an Executive Chairman of Isiala Ngwa South L.G.A he demonstrated sound political and leadership capabilities, attracted and executed some projects like water and electricity projects.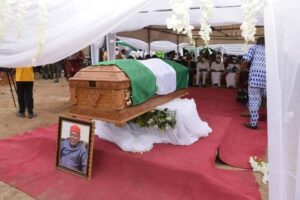 He received many awards, amongst them, ABIA LEGENDS AWARD in 2016, as ABIA MOST PRODUCTIVE ENGINEER, the first ever award event by Abia based Online blog and Magazine, organised by KINGFISHER KREATIVE MEDIA, publishers of NEWS MIRROR MAGAZINE and owners of newsmirrorng.com.
Before he died recently, Engr. Uwa was constructing the largest Cathedral in Africa, in Okigwe, Imo state, an architectural master piece.
The Late Engr. Uzoma Ukaegbu Uwa, until his death, was happily married to Hon. Justice Chidibere Nwaoma Uwa (JCA) and the marriage is blessed with 4 children -Barr. Iheanyichukwu Uwa, Kelechukwu Chinatu Uwa (Accountant), Barr. Ezinwanyi Adanma Uwa, and Dr. Uzochukwu Chirurum Uwa.