The Rector of Abia state polytechnic, Aba Associate Professor Hagler Okorie has tasked the media on effective reportage of the activities of the school and flayed the fixation on salary arrears which has led to the misrepresentation of the school to the world.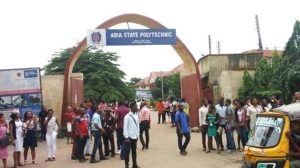 Prof. Okorie made this assertion during a pre – convocation media conference in the school that will usher – in the school convocation coming up on 11th to 12th May, 2023, which he noted will be the first since the past 11 to 12 years ( 2010 to 2023)
The Rector said, since he took over as the new Rector of the school, he has began to do things differently aimed at bringing the desired change and results, that will drive the creation of a new policy for growth.
Prof. Okorie acknowledged the challenges of the salary arrears but insist he will tackle it with time, as he has already started thinking out of the box by exploiting other sources of revenue generation and pointed out that over dependence on Government for funding is no longer feasible and going out of fashion, insisting he is working towards the mantra of self – financing of the institution.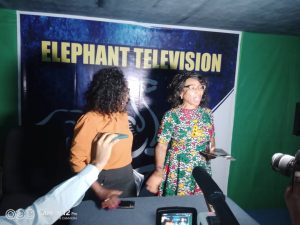 Prof. Okorie said, Abia poly has the capacity, manpower and personal to breed the best graduates that can deliver amongst their contemporaries. He added that, the school has about 85% of it"s academic staff as PhD holders, therefore the school could rank as the best polytechnic in the South East and vowed with this hindsight, he will change the narrative of the school, having commenced strategic implementation of his action plan with the clearance of " convocation arrears".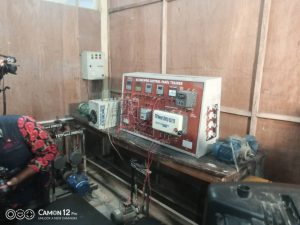 In his words " Abia Polytechnic has all it takes to run a 21st century digital Polytechnic and graduate quality students "
,
The pre – convocation lecture will be delivered on Thursday 11th, May 2023 at the school pavilion by a renowned financial expert, public commentator and MD, Cowry Assets Management Ltd, Chief Johnson Chukwu
The convocation will feature award ceremony which include; His Excellency, Gov. Nyesom Ezenwo Wike, Chief Obinna Iyiegbu ( Obi Cubana), Chief Ide John Udeagbala, Chief Paul Ikonne, Barr. Jackson Agbai Abbah, His Excellency, Sir Chris Akoma, PhD and Prof. Azubuike Onyebuchi, CMD, FMC, Umuahia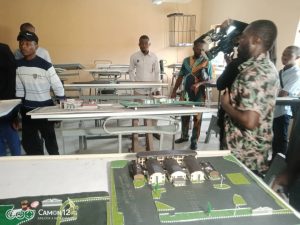 The highlight was a facility tour of the school like; School of Engineering; School of Business Management; Centre for Entrepreneurship Education; School of Environmental Designs; School of Communication, with specific sighting of school facilities viz; Electrical Machine and Soil Making Laboratories, E – Library, Elephant Television Studio amongst others