"Do as I say not as I do"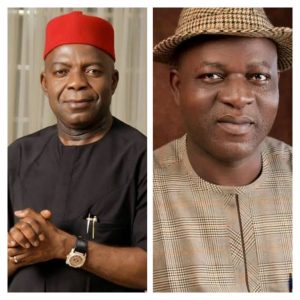 A major differentiating competence for great administrators within the public space is leadership by example and of course absence of hypocrisy. It is easy to convince people to follow new paradigms when they see those in positions of authority practice what they preach.
Recently, members of Abia State House of Assembly reportedly rejected the proposal of the Governor to buy Innoson vehicles as official cars for them and stated their preference for foreign brands with good second hand value. On the surface of it, most citizens, including me, will agree with the Governor that we need to patronize local brands to conserve forex but that's not the real issue here.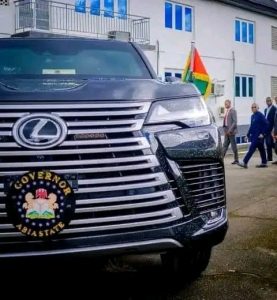 While the Governor of Abia State proposes to buy Innoson brands for elected members of the house he is actively buying top end foreign brands for himself. Meanwhile the Governor was elected like the house members and ply same road with them.
If you are going to demand collective sacrifice or positive change from elected house members you should also be seen to be making similar sacrifices as the leader of government.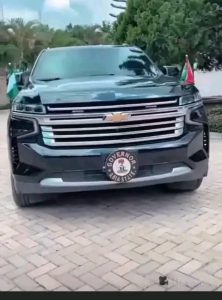 To date, Governor Otti has procured bullet-proof Toyota LandCruiser, Lexus Jeeps, Toyota Hilux and America-made Chevies for himself in addition to the 2 brand-new convoy vehicles handed over to him by his predecessor on May 29th. He only has one Innoson official vehicle in his fleet of luxury cars paid for by Abians and hardly uses that.
Similarly, while he insists on cutting down allowances of the Speaker of the House or Assembly to N8m monthly and pays N675k only to the members as monthly salary he is reportedly taking over N900m monthly as security vote and uses N1.7b to run his office which is located in his private house at Nvosi, Isiala Ngwa South LGA. The same Governor has on record spent N2b to procure vehicles for himself .
So much for the hypocrisy in saying "I don't take salary" of less than N2m monthly while taking more than N900m from the same purse every month.
By far the most worrisome established fact to me is that Governor Otti still draws money under other sub-headings for security and if you add that to his security vote of more than N900m you begin to wonder when Abia became so insecure that we are spending more than the frontline states in the insurgency within the south east region. As far as I know, HE Dr Okezie Ikpeazu handed over the most secure and peaceful state in the south east region to Dr Alex Otti but now Governor Otti is spending more than other south east states on security while concurrently laying off about 10,000 young workers without thinking of the current socio-economic situation of Nigeria. He is deliberately increasing the potential for insecurity while personally collecting huge sums of money in the name of security vote in addition to other security expenditures. Is that one not juju?
Of course Innoson has some good vehicles that can compete with other foreign brands and they are not even cheap. But when members of Abia State House of Assembly digest the Q3 financial report published by Governor Alex Otti will they happily agree to accept Innoson brands as against minimum of Prado jeeps used by their predecessors? When they read the humongous amount the Governor is spending on private jets under travels heading will they not think that the money for only Q3 travels of the Governor is more than enough to buy Prado jeeps for each of them with hundreds of millions of naira as change for Ndi Abia?
Therein lies the problem with "do as I say leadership" anywhere in the world. People want to see leaders practice what they preach and they will naturally align. The most numbing part is that this same Governor Otti campaigned on transparency, accountability and fiscal responsibility. All that has gone into the dust bin of electoral promises meant to win the office only and anyone who dares remind him must be seen as enemy of Abia.
I was once part of a team drawing up campaign manifesto for a politician and after we presented it to him I made one comment only: "please are these things you can achieve if given the mandate because I think you should be reviewing this at home before getting back to us". I expected him to add and subtract from what we gave him based on the issues within his constituency but the man's response shocked me: "let's win first".
Of course I never supported that candidate during that election and made it clear to my friend who invited me that the dude will be a failure if elected. Most politicians are like that candidate and they are ready to promise anything to a gullible populace just to win. They feel no shame in coming to radio stations to shout "I will never sack workers but will increase minimum wage if elected" or "I will never take security vote for any reason because it is a fraud" only to turn round with 10 fingers to give the people NEW SHEGE BANZA.
Anyway, emesia o ga adi nma!!
Written by John Okiyi Kalu (Nwandugbom JOK)