The attention of the Abia PDP has been drawn to the despicable and unconscionable press release from Alex Otti which was signed by his Chief Press Secretary, Kazie Uko wherein he mischievously alleged, and in a bid to deceive unsuspecting Abians just to buoy his dwindling popularity, that he has commenced the payment of the eight years salary arrears to Judiciary workers in Abia State.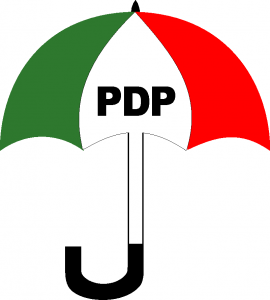 Nothing can be more demeaning, condescending and utterly embarrassing to Alex Otti and his Labour Party in descending to such a cheap, infantile and barefaced lie to paint the past PDP administration of Dr. Okezie Victor Ikpeazu bad by alleging that it owed Judiciary workers in Abia State for the eight years it was in government.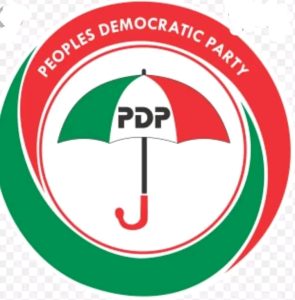 The Abia PDP uses this opportunity to inform the good people of Abia State and Nigerians that Judiciary workers in Abia State were paid their due salaries and allowances as at the time Dr. Okezie Ikpeazu handed over the reins of government to Alex Otti on May 29, 2023 and so the issue of eight years salary arrears is nothing but the wicked construction of Alex Otti administration to continue to ride on the back of lies and propaganda to cover up its incompetence in governance.
For the records, the Judiciary workers union, JUSUN was in discussions with all the State governments as at 2015, long before Dr. Okezie Ikpeazu assumed office and there were many issues on the table including autonomy for the Judiciary and minimum wage salary increase for its members. Unfortunately for the Ikpeazu administration, the same elements shouting about a non-existent eight years salary arrears today, were the ones that surreptitiously forced the JUSUN leadership to single out Abia State for a proposed strike meant to embarrass the young administration.
To stave off the strike, it signed an agreement to increase Judiciary staff minimum wage from N22,000 to N40,000 which many States rejected and JUSUN insisted on being paid the six months arrears prior to the agreement which the previous government refused to pay because it considered it outrageous and that is what Alex Otti and his handlers have mischievously, as always, converted to eight years.
Thankfully and to the vindication of Abia PDP and Dr. Okezie Ikpeazu, as widely reported by the mainstream news media in Nigeria, the Chief Registrar of Abia State High Court, Mrs. Victoria Okey-Nwokeukwu had refuted the claim that Judges and Judiciary workers in Abia State were owed salaries because according to her, Honourable Judges are paid by the National Judiciary Council, NJC while Abia State pays their allowances including vacation allowance which has been paid up to 2022 and she described the report that Judiciary workers were being owed eight years salary as misleading and an embarrassment to the State government.
Similarly, the former Commissioner for Finance during the Okezie Ikpeazu administration Mr. Obinna Oriaku weighed in on the matter and described as untrue the statement that Dr. Okezie Ikpeazu owed Judiciary workers eight years salaries. Writing on his personal social media handle, Mr. Oriaku said. *"The headline is totally misleading as it leaves the public with the impression Judiciary workers are [being] owed for eight straight years. I should have concluded that it's an error but the press release was signed by the Chief Press Secretary".*
It is unfortunate that the Alex Otti government would build its image and public relations on lies and propaganda just to defend its incompetence and scapegoat the Abia PDP for its unending policy somersault and failures. From what has transpired in this ill-fated outing where its shameful lies have been punctured and ridiculed, it is obvious to Abians that the majority of what this government has sold to them since May 29, 2023 is nothing but lies, lies and lies to deceive them.
Abians now understand how Alex Otti spent a whopping sum of N552m under his Ministry of Information and propaganda in a quarter (July – September 2023) to disseminate cheap lies and and feed Abians and Nigerians with lies and misinformation about his performance on the pages of newspaper.
The Abia PDP calls on the good people of Abia State to disregard the unintelligent lies of the Alex Otti administration and understand that Judiciary workers in Abia State are not owed any outstanding salary by the PDP administration of Dr. Okezie Ikpeazu and Alex Otti should therefore tell Abians the Judiciary workers he has commenced payig their eight years salary arrears and to which accounts the money is paid into.
PDP – Power to the people!
Signed 
Hon. Elder Abraham Amah
Abia PDP Vice Chairman/ Acting State Publicity Secretary