Posted by News Mirror,
November 21, 2021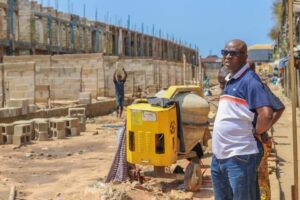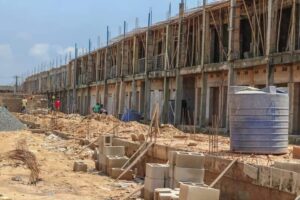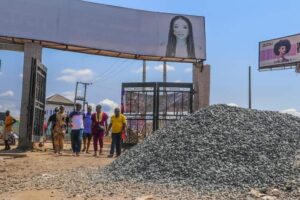 The Honourable Commissioner for Trade and investment, Chief John Okiyi kalu during the week, visited the sites of the ongoing remodeling projects in Ariaria International Market and Ahia Ohuru both in Aba to assess progress of work.
He has this to say ;
" Based on the project scope for Ariaria and assigned timelines, I believe we are on course even though the continuing intermittent heavy rainfall is hampering the effort. Our Cureent task is to ensure that the base pillars that will carry the market blocks as depicted in the attached photographs are established. After that, work will rapidly accelerate to the conclusion stage in this phase which involves only A-line.
He added;
" Governor Ikpeazu is set to execute a special intervention to ensure that the drainage and internal road works are implemented rapidly within this expected dry season window. Details of that shall be revealed soon.
Ahia Ohuru project suffered some unforeseen delays as a result of a combination of some human factors and act of God. But we have refocused the project to ensure that those who relocated from their shops as a result of the ongoing remodeling projects return as quickly as possible.
We sincerely apologize to those traders affected by the reconstruction of lines 1 & 2 in Ahia Ohuru and wish to assure them that we are working daily with the developer to ensure that the needful is done to ensure their earliest return. After completing this 1st phase of the work, we will adopt a different approach to the work for subsequent phases that will ensure that once a line or group of lines are demolished we complete the work within a maximum of 12 weeks.
Once more, we wish to express our special appreciation to our hardworking traders for the patience, understanding and confidence they have reposed on us to conclusively deliver on the remodeling efforts in a timely manner.
Our unwavering assurance is that no shop allottee will lose his/her shop after the conclusion of the work as Governor Ikpeazu gave a standing directive that they be reinstated first before new off takers are brought in. He has also directed a working arrangement with the management of Abia SME Bank to ensure that the traders receive reasonable financial support to cushion the effects the remodeling project might have had on their businesses and acquisition of shops in the remodeled markets.
Thank you".
He concluded.
NB: the official website of Abia State Ministry of Trade & Investment is currently under construction.
As soon as we are done you can expect to get weekly updates on the remodeling efforts and investment opportunities in Abia State.
JOk
For publication of your news content, articles, videos or any other news worthy materials, please send to newsmirror14@gmail.com. For more enquiry, please call +234- 808-050-9464 or whatsapp. To place advert, please call +234- 808-050-9464.