In a shocking turn of events, 19-year-old Ekanem has committed an unthinkable act that has left the community in utter disbelief. After impregnating his own mother, he has caused immense grief and abomination to himself. The extent to which this teenage boy was willing to go to satisfy his lustful desires is truly astonishing.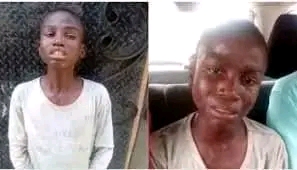 The news of Ekanem's heinous act spread rapidly, capturing the attention of the public. DSP Celestine Kalu, the Public Relations Officer of the Port Harcourt River State Police Command, revealed the disturbing details of how Ekanem carried out this unthinkable act. According to the police, Ekanem had harbored a strong sexual desire for women for a significant period of time and decided to act upon it.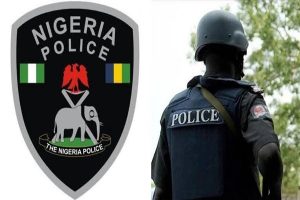 Adolescence is a phase known for heightened sexual desires, but Ekanem took it to a whole new level. He sought the help of a herbalist and obtained a love charm called "For Girls." His intention was to test this charm on his mother and even the matron at his school. It was a fateful day when Ekanem returned home from school, determined to try out the charm on his mother, who happened to be alone at home.
However, Ekanem had little faith in the charm and considered it nothing more than an experiment. His father, a security guard, was away on duty in another state for several months, leaving the mother and son alone in the house. Seizing the opportunity, Ekanem followed the instructions given by his spiritualist or herbalist and entered his mother's room.
To his surprise, his mother instantly succumbed to him upon seeing him, under the influence of the charm. Ekanem took advantage of this vulnerable situation and engaged in a sexual relationship with his own mother. It was only after three months when his mother discovered she was pregnant that the truth came to light.
Immediately, she informed her husband, who denied any involvement in the pregnancy due to his absence during those months. As tensions escalated, the mother began to suspect that someone familiar to her son had been entering her room. With fear in her heart, she confronted Ekanem, who responded with threats of violence if she dared to reveal the truth. Overwhelmed and scared, the mother mustered the courage to report the case to the police, leading to the arrest of Ekanem.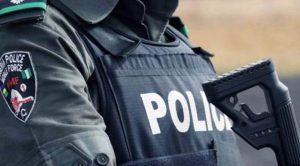 During the investigation, Ekanem confessed to being responsible for the pregnancy and begged for forgiveness. However, the damage caused by his actions was irreversible. The community is left in shock and disbelief, grappling.
.