As today's signifies the World Orphans Day celebration on November 8, a significant epoch, declared by Worldwide Organization for Charity (WOC) for nations across the globe to unite and reflect affection towards the orphanage cabins in their society, neighborhood, and constituency.
In commemoration to strengthen the ideals of humanitarian goodwill towards these children gloabally, the Cross River State Commissioner for Humanity and Social Welfare Services, Hon. Mrs. Blessing Egbara clarified that "Kids without families are more vulnerable in our society."
While commending, the Cross River State Governor, Professor Ben Ayade, for his vast benevolence and interest to the downtrodden. She said, "There are estimated over 1.2 million trafficked children each year and currently 14 million orphans are living in the world today, more than 130 million children have lost one of their parents, according to UNICEF."
Hon. Blessing affirmed that, "Ayade's humanitarian gesture to furnish the orphanage with requisites has always been striking. "Recently, the governor allocated food worth millions of naira to inmates and four refugees settlements in Ogoja Local Government."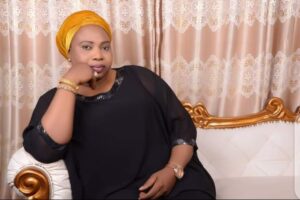 Continuing, the Cross River State humanitarian boss said, "today's 'World Orphans Day' festival is a customary practice of the Governor, Sir Ben Ayade's humanitarian lifestyle and scheme in his administration."
The Commissioner, however, urged affluent individuals in the state to stretch a helping hand to orphans in their proximity on this historic day, demonstrating that, the government will continue to boost the well-being of orphans.
Her word: "The pandemic of homeless and orphaned children is exponentially growing. "The Cross River State Government will go on with its bellicosity via the Ministry of Humanity in Governor Ben Ayade led administration to enrich the orphanages their day-to-day requisite to augment their social life."
By: David Peter