Distinguished Senator Nkechi Nwaogu PhD CON has thrown encomiums on Nigeria's workers as they celebrates this year's Workers day celebration.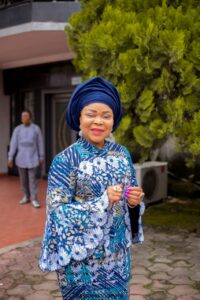 Ugonwanyi ndi Igbo who goes by the sobriquet Daa Nkee disclosed this today to newsmen in Abuja appreciated the sacrifice made by the workers towards the sustainability of Nigeria's economy urged them not to relent but remain resilient as their good job must surely be rewarded.
According to Senator Nwaogu there is Dignity in Labour while acknowledging the nobility and respect attached to labor. Senator Nkechi Nwaogu further beckoned on employers of labor to treat their employees with respect and sense of humor.
Onyendi Victor Kelechi
SA Media and Publicity to Distinguished Senator Nkechi Nwaogu PhD CON Ugonwanyi ndi Igbo