Mbutu Ngwa Rural Road Grading initiated and powered by Hon Chief Israel Amanze who goes with the sobriquet Izybest has been concluded.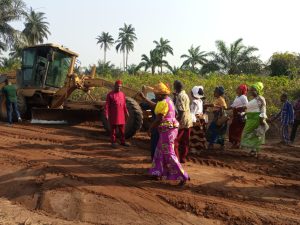 The Program Manager Abia State Agricultural Development Program, Chief Israel Amanze thanked God for his guidance and Protection and extolled the leadership prowess of Governor Ikpeazu.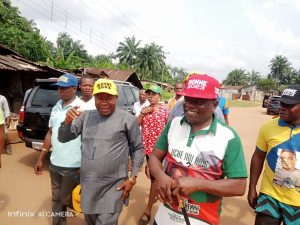 He further admonished the people of Mbutu Ngwa to reciprocate the kind gesture by voting all the PDP Candidates so that more dividends of democracy will be entrenched.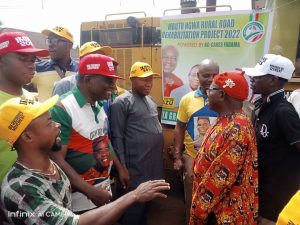 He reteriated that as a farmer he is, he understands the plights of the people during the rainy season and he did it to ameliorate the sufferings inherent in bad roads.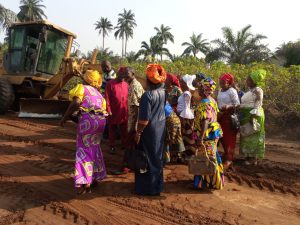 In his speech, Chief Isaac Nwaobilor, the chairman of the Road Grading Committee thanked Hon Amanze for the kind gesture and pledged their total readiness to deliver all the PDP Candidates in the forthcoming elections.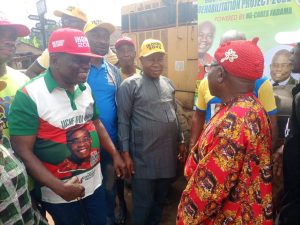 Speaking also the project supervisor, Engineer Christopher Chigbu said his greatest joy is that in addition to grading majority of Mbutu Roads, Chief Amanze Israel IZYBEST has given Mbutu two sound exits, The Emereole-uhum-Ekeonyeugba Road and the Cherubim -Umuezeoche-umuosoala-Umuokwo-Amafada roads. He admonished villages that still have bad spots to wait patiently and pray for God's grace because Chief Amanze Israel will certainly come again by God's Grace.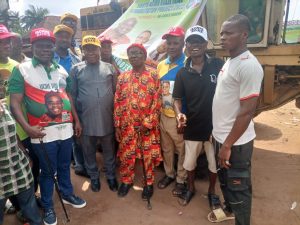 Video