The emphasis on rural and community development by Prof Uche Ikonne was reechoed recently thusly"We will deepen our economic base by unlocking dead capital in rural areas and modernize agriculture".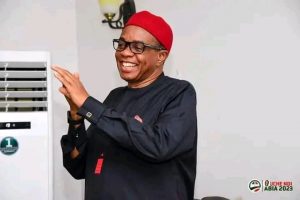 Why is the erudite Professor insisting on this policy direction:The rural communities in Nigeria are inhabited by over 70 percent of the population who depend for their livelihood on agriculture; in rural communities income generation opportunities are limited; rural communities enjoy limited amenities; rural communities lack access to good roads.
Rural development ensures access to good roads, potable water, electricity, health facilities. It will also facilitate increased opportunities, progressive adjustments in rural well- being, and optimal balance between opportunities. It means development of the skills of the masses for improved living, especially the low income segment of the population.By so doing, it will reduce drastically rural-urban migration. This will help in decongesting the urban the urban centres, and thereby, reducing crime.
The goals of community development are to improve life at the local communities; to develop all aspects of community living simultaneously to avoid imbalance or neglect of any segment of the population; to explore and use technical assistance available from outside the community; to demonstrate special capabilities, projects and resources which will be useful to other communities; to cooperate with and coordinate state and national development plans; to demonstrate that the people should be the one to take the initiative and decisions to actions. The people should participate in planning and not execution.
It is a process of helping local communities to become aware of their needs, to access their resources more realistically, and to organise themselves in such a way to satisfy some of their needs. # Team Ikonne 2023#