As Abraham Lincoln will say "We should not always think of what our country will do for us but what we can do for Country"
Abia Sons and Daughters Entrepreneurs Network is an NGO and a Cooperative society that inspires and mentor Abians and people living in Abia who has a passion for entrepreneurship to excel in their entrepreneurship endeavor. Because they know that Entrepreneurs are the life wire of any nation.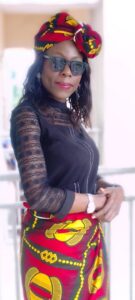 On Wednesday 23rd of June 2021 to Tuesday 29th June 2021, Abia Sons And Daughters Entrepreneurs Network in collaboration with GBR Creativity Academy started a one-week free training on Mobile Phone Graphics designing.
According to the President and founder of the organization who spoke to us on a telephone interview, Mrs. Eberechukwu Orji Kalu told our reporter that the organization set out to organize this digital training for the members of the organization because of the plight of small business to gain visibility for their business/services.
She started that small businesses can take advantage of online platforms (Social media and Web) to promote their business but for them to do that the graphics contents are the ship that can transport the message to their respective audience and so many small business owners don't have the skill to create this highly engaging contents or the budget to hire someone thereby unable to leverage in this technology opportunity.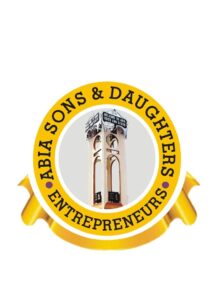 And she assured that the organization will provide more of such opportunities for its members and the Abia MSME ecosystem to move their business to the next level.
And also used the opportunity to thank their partners for helping make this program free for Abia MSME to benefit.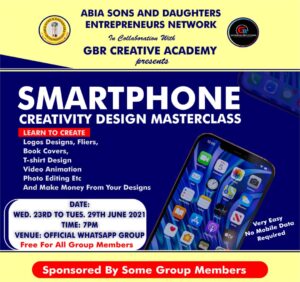 The President also encourage more individuals, institutions and our political and non leaders to Partner with them to help government fight unemployment and youths restiveness with Entreprenuship.