"This may likely be the best election ever conducted in the history of Nigeria. But they must allow the process to continue to the end. Otherwise they will destroy it.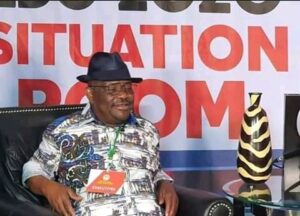 "If it is APC that has won, let it be so. If it is PDP that has won, let it also be so. But I must tell that we are happy with what we have got.
"We have field report of results of over 2,000 polling units. It shows clearly that PDP is leading.
"I want to commend INEC so far. They have made sure that people voted in their various polling units.
"I want to also commend the security agencies so far, for also making sure that there were no much violence," he added.