The Dominion Mandate Campaign Organization wish to thank the party supporters of Aba North/South federal constituency for their turn up during the Primary election scheduled for yesterday (08/03/2021) which unfortunately did not hold. We apologize for any inconvenience and promise to make the new date available once officially stated.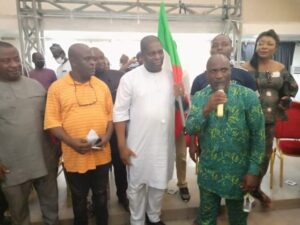 However, the attention of the Dominion mandate campaign team has been drawn to a false information making the rounds on media, conferring winner of the APC Aba North/South constituency primary election on one Mr Mascot Uzor Kalu, we urge our supporters and the general public to disregard this information as it holds no authenticity.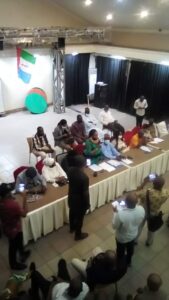 We have proof of calls that were made to Barr Bisi Idaomi (Chairman of the electoral committee) at precisely 4pm yesterday, we also have details and record of the meeting between delegates of Dr. Nwokeocha's campaign team and the state chairman Mr Donatus Nwakpa as at 5pm yesterday. Both officials (Barr. Bisi and Mr Donatus) claimed to be waiting for directive from the National body of the party, they confirmed that the election would likely be rescheduled, but assured that once they get directives from the national body, a meeting will be scheduled for both aspirants; Dr Nwokeocha Ogbonnaya Eze and Mr Mascot Uzor Kalu, thereafter, the primary election will be conducted.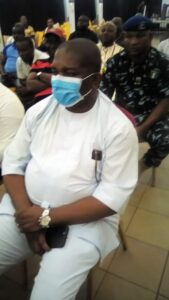 Dr Nwokeocha purchased his nomination form, went through screening and was certified to participate in the primary election. We insist that no primary election was conducted in Aba North/South constituency by the APC. While we wait for a new date to be communicated we encourage our supporters to remain calm.
Signed:
Joy Egbes (Media Director)
Dominion Mandate Campaign Organization.