Exactly on Monday around 20.00 GMT one of my brothers, Ngwaba Chimereze messaged me, are you aware that my younger brother from my village is a Guinness World Record Holder? I replied No. Because nobody is aware of this development. His mother visited my house to inform me about it,but I didn't believe it. She returned back with the documents and pictorial evidence of the event to substantiate her points,I was mesmerized".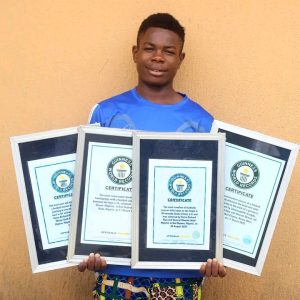 Vincent Okezie was born to the family of Mr and Mrs Okezie Paul of Obekwesu Village Mbutu Ngwa Ancient Kingdom. He lost his father at his tender age and have to work out his salvation by embarking in an occupational migration of labour to the commercial nerve center of Abia State, Aba the Enyimba city in search of greener pastures which led him to become an apprentice in motor mechanic.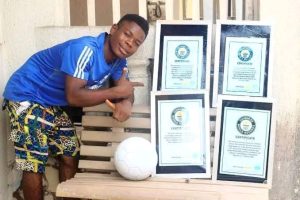 The teenager, Vincent Okezie in his quest to further his talent enrolled himself to Chukwuebuka Football academy in Uyo Akwa Ibom State Capital.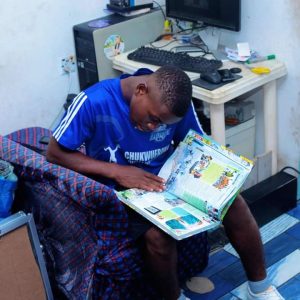 While in Uyo, the young lad proved that with determination, resilience and perseverance one can achieve a world record. Lo and behold, his excellent performance caught the attention of Guinness Book of Records, after proper documentation he was awarded four world records.
Indeed, Vin Okezie, A story of grass to grace