Dr. Victor Chinedu Egbulefu, a US-based Pharmacist and philanthropist, is fully aware of the positive impact of grassroots sports on communities.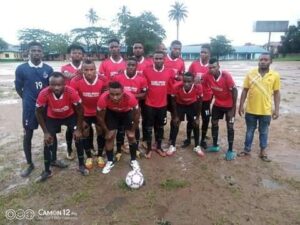 Dr. Egbulefu, an indigene of Osusu community in Aba North LGA, knows that grassroots sports particularly football, the round leather or beautiful game promotes unity among communities and reveals hidden talents.
It's on this basis that he came up with the idea of organising a football competition among communities in the 7 local government areas of Ngwa land.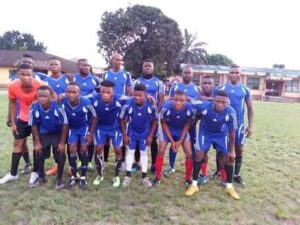 The 7 LGA's are Aba North, Aba South, Isiala Ngwa North, Isiala Ngwa South, Osisioma Ngwa, Obingwa and Ugwunagbo local government areas.
The competition tagged "All Ngwa Unity Cup Tournament" the first of its kind in the entire Ngwa land, came to fruition on Saturday, 23rd October, 2021, with the kick off of the tournament at Boys' Technical College (BTC) Aba.
Before the first shot was fired, it was revealed that 112 communities had registered to participate in the maiden edition of the competition.
The objectives of the football competition which falls under the youth empowerment and social investment programme of the Victor Chinedu Egbulefu Foundation are the discovery, showcasing and harvesting of talents, promoting unity among communities as well as empowering youths through victory awards.
In accordance with the time tested maxim "charity begins at home", the opening match of the competition was between Osusu community, the home country of the sponsor and Eziama community both in Aba North LGA.
Osusu community football team recorded its win by defeating their opponents from Eziama community 1:0 in an explosive encounter that attracted a large number of spectators.
According to Dr. Egbulefu, "sports is a unifying factor which everybody can relate to. Sports unites people in war torn and peaceful areas. If you want to bring people together, you start with sports.
"I want to bring the Ngwa communities together and the past few years have been very rough all over Nigeria and this is more of bringing fresh air to the people.
He went further to say; "this is a big tournament and somebody will be noticed. As we move forward, people will get to know about the competition and scouts will come. You never know who is watching.
"This is more of showcasing of talents. If I'm able to do this and a young man is noticed, it will be the ultimate joy for me".
The tournament train has been moving from one local government area to another.
It was a time to separate the boys from the men as the football competition advanced to the knock out stage.
The quarter final matches of the tournament took place on Monday, 3rd January, 2022, at Ngwa High School, Aba.
In the 1st match, Umunneoma community from Obingwa LGA advanced to the semi-final by defeating Nneoyi community from Isiala Ngwa South LGA 1:0.
The lone goal was scored in the second half through a penalty converted by Akobundu Owen wearing jersey 9.
Ancient Ohazu community from Aba South LGA also booked a place in the semi-final.
The Ohazu community team beat their Umungasi community counterparts from Osisioma Ngwa LGA 7:6 in a penalty shoot out.
In the 3rd quarter final match, Isiala Ihie community from Ugwunagbo LGA emerged winners by defeating Isingwa community team from Isiala Ngwa North LGA 5:3 via a penalty shoot out.
The Obingwa football team couldn't proceed to the next stage after losing 1:2 to their opponents from Aba North in the last quarter final match of the day.
The semi-final matches will be played tomorrow (Wednesday) at the same venue, Ngwa High School Aba.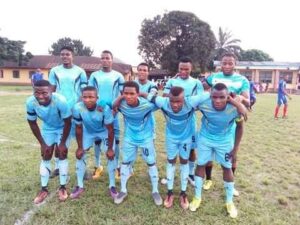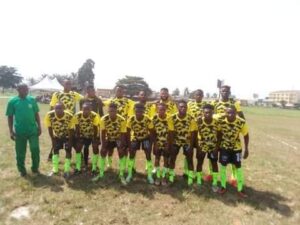 After two months of football hostilities among 112 communities in Ngwa land, the final match of the All Ngwa Unity Cup Tournament will take place on Thursday, 6th January, 2022.
Apart from giving back to the society through sports, Dr. Egbulefu through his organization, Victor Chinedu Egbulefu Foundation had before now, embarked on what he called a "community health fair" in his country home, Osusu community in Aba North LGA.
The health fair which has also taking place in his maternal home, Ihie, in Isiala Ngwa North LGA, provided an opportunity for hypertensive, diabetic and ulcer patients to receive free and quality health care.